England's Jenny Gunn has legal bowling action, ICC rules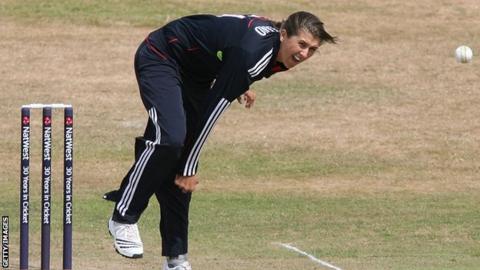 England vice-captain Jenny Gunn has a legal bowling action, the International Cricket Council (ICC) has ruled.
An independent analysis concluded the Nottinghamshire seamer displays "hyperextension" in her bowling arm which she is unable to control.
Gunn was reported by both umpires after England's first one-day international against New Zealand on 1 March in Lincoln, New Zealand.
She was reported and cleared of an illegal bowling technique in 2009.
An old system of analysis had been used in 2009 but this time her action was scrutinised using the same regulations as in the men's game, under new rules established in October 2009.
The report was submitted by Associate Professor Jacqueline Alderson, member of the ICC Panel of Human Movement Specialists, at Perth on 31 April.
The rules state any bowler cannot straighten their arm more than 15 degrees when releasing the ball.