Fabian Cowdrey follows father and grandfather into Kent side
Last updated on .From the section Cricket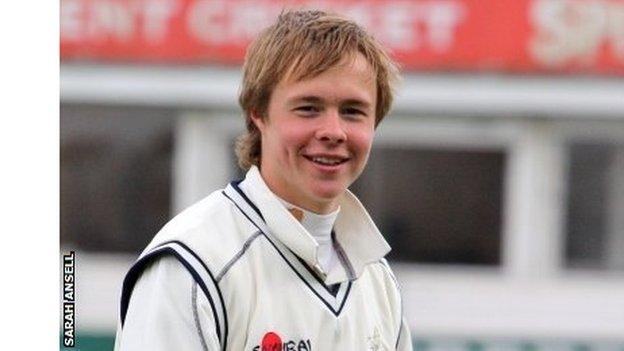 Kent all-rounder Fabian Cowdrey has made history by becoming the third generation of his family to represent the county.
Cowdrey, 19, follows grandfather Colin and father Chris, who both captained Kent, in playing a first-team match.
He was awarded a professional contract last October and was chosen for the three-day game against Oxford MCCU at The Parks, which started on Wednesday.
"It's always been in my blood," he told BBC Radio Kent.
"It would have been lovely to have my granddad around, I'm sure he's looking down on me."
"I was only six when he died, he always said: 'Batting's as easy as you make it.' that's good advice but 'as easy as you make it' could mean anything."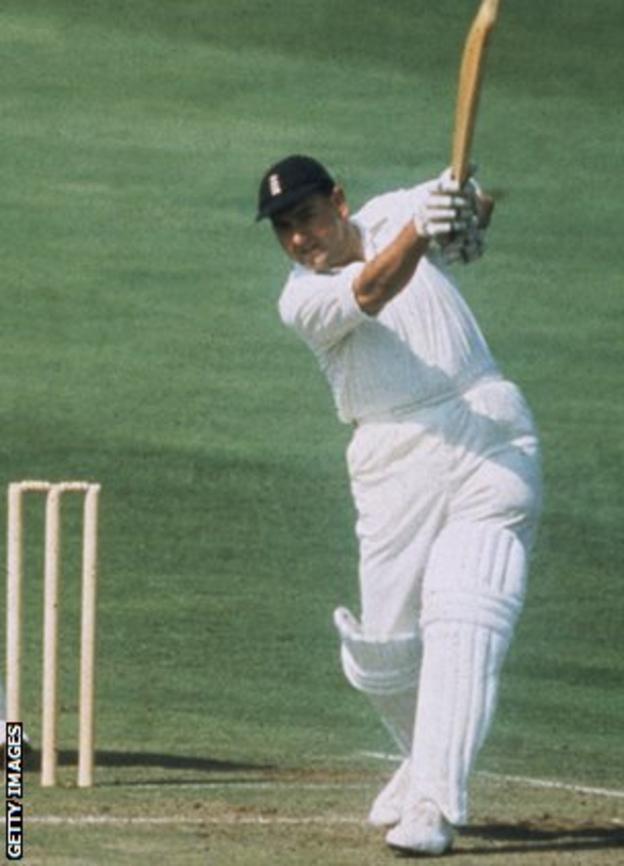 His grandfather captained Kent from 1957 to 1971, played 114 Test matches for England, 27 as captain, and was later made a life peer.
Fabian's father played almost 300 first-class games for the county between 1977 and 1992 and also won six Test caps, captaining England once against the West Indies in 1988.
He said: "Being born into the family is an advantage. I've had the chance to talk to my granddad, my uncle [Graham Cowdrey, who also played for Kent] and my dad about the way they went about it and I believe it's always been an advantage.
"Dad's proud, he's 100 per cent behind me, he might be making the trip to watch, but let's just hope there's three days of clear weather. I know I can talk to my dad at any time, and I've had that knowledge from him about how to go about my first few years on the staff."
"I've always had people trying to get under my skin with [the family connection] when I'm out in the middle but it's something I can't help, it's only going to have a positive impact on my career.
He added: "I hope people think I've got this contract because of my cricket and I hope I can prove that in the next couple of years."