Lancashire's Tom Smith out for month with hamstring injury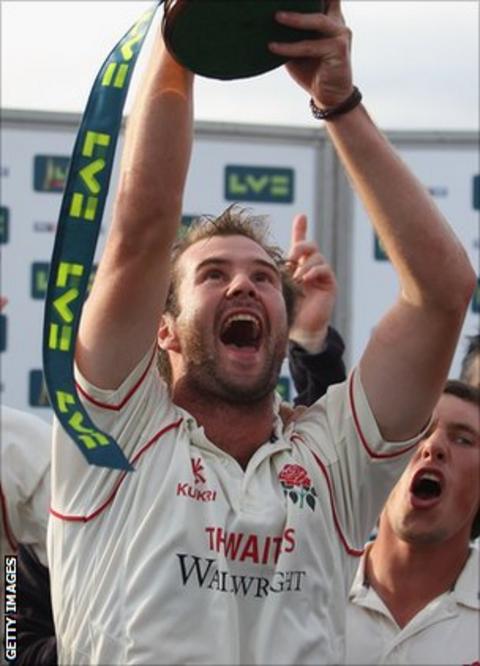 Lancashire all-rounder Tom Smith is expected to be out of action for a month with a hamstring injury.
Smith, 26, and England fast bowler James Anderson have both been hurt during the County Championship match with Nottinghamshire.
"It's been one of those games," coach Peter Moores told BBC Radio Lancashire.
"Tom has got a hamstring problem which will keep him out for a month at least, Jimmy smacked his thumb up and then came in with a flu-type virus."
Smith will be available to bat for the champions in the second innings of the game at Old Trafford, which is due to come to a conclusion on Saturday.