Nottinghamshire's Mick Newell has international goal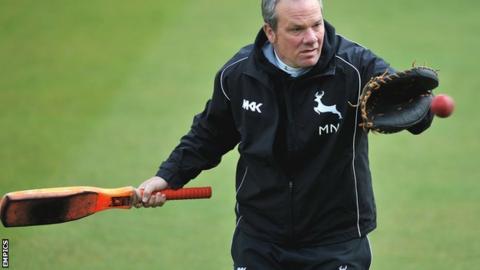 Nottinghamshire director of cricket Mick Newell says he would relish the chance to coach at international level.
Newell has been linked with Bangladesh following Stuart Law's announcement that he is going to quit as coach in June and take up a role with Australia.
County cricket's longest-serving coach Newell, 47, told BBC Radio Nottingham he has not been approached for the job.
But he said: "[Coaching at] international level would interest me but jobs don't come up all the time."
Newell has been director of cricket with Notts since 2002, guiding the county to two County Championship titles, as well as two second-place finishes in Division One.
He said that, despite an impressive track record while at Trent Bridge, the fact he did not play at international level may count against him.
"I didn't play anywhere near that level," Newell said.
"It's difficult to be considered for jobs outside of your country if you don't have a huge playing reputation.
"But I have had a little taste of the coaching experience with the England Lions through the West Indies and the England Under-19s through Bangladesh.
"I would look at any international coaching job as an opportunity to get involved with players at the very highest level and to see whether I could make a difference at that level because running teams is what I like doing."