Essex close in on Twenty20 Cup replacement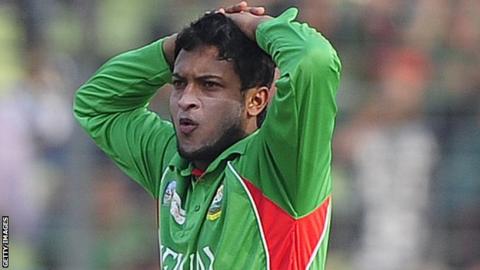 Essex are closing in on signing a replacement overseas player for this season's Twenty20 Cup.
The Eagles initially signed Australian Peter Siddle, who has since been ruled out through injury.
Coach Paul Grayson was tight-lipped on speculation that Bangladeshi Shakib Al Hasan was the target.
"I can't give you any names. We've identified a player we'd like to bring to the club, we need to get this person in very quickly," he told BBC Essex.
"The visa and work permits need to be sorted out. He's a very good cricketer."
All-rounder Shakib, 25, is currently playing in the Indian Premier League for Kolkata Knight Riders and featured for Worcestershire in the Twenty20 competition last season.