Essex's Graham Napier positive despite CB40 loss
Last updated on .From the section Cricket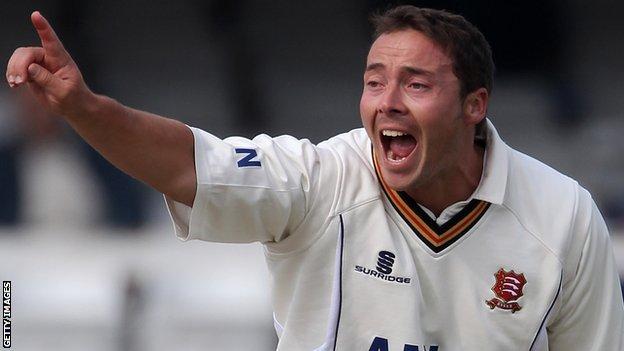 All-rounder Graham Napier feels Essex can still qualify for the knock-out stages of the CB40 despite failing to win any of their first three matches.
Napier told BBC Essex: "We just need to get on a roll. If we can get one win I'm sure this side will string three or four together.
"By the time all the group matches end, I'm sure we'll be up near the top."
The all-rounder picked up a calf injury in pre-season but said that he is now fully recovered.
"It's been all good for me since coming back from an early injury," he said.
"I just have to beware of my body. If there's a bit a pain, I have to make sure it's the right sort of pain and not the wrong one."
Essex have had one no result and two defeats from their opening three games of this season's CB40.