Sussex all-rounder Luke Wright defends IPL spell
Last updated on .From the section Cricket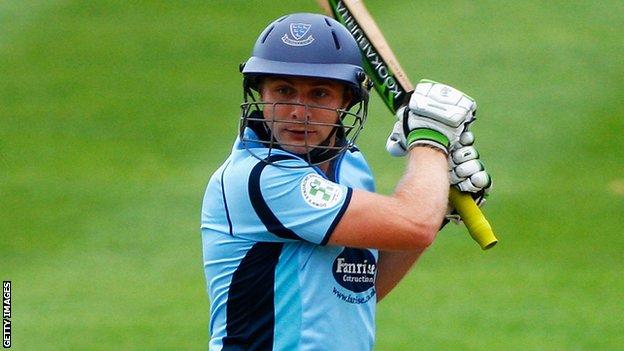 Sussex all-rounder Luke Wright has defended his decision to play in the Indian Premier League.
The 27-year-old only made one appearance for the Pune Warriors, missing Sussex's first five County Championship fixtures.
He told BBC Sussex: "In an ideal world I wouldn't be missing county cricket but that's just the way it is.
"It's an opportunity that few cricketers would turn away and I hope I get another chance to do it."
He added: "It was a decision to make and Sussex understand it."
Wright's participation in the tournament was curtailed by a virus, but he believes he has benefited from his time in Asia.
"It's an experience I really enjoyed," he continued.
"You're playing with some of the best players from around the world and get different ideas of how they do things in their countries.
"You also get an idea of playing somewhere like the sub-continent, where we're notoriously not amazing at playing.
"The fever hit me pretty hard. Hopefully without my illness, another time I might get a chance to play some more games."