Scotland cricket matches moved from Aberdeen
Last updated on .From the section Cricket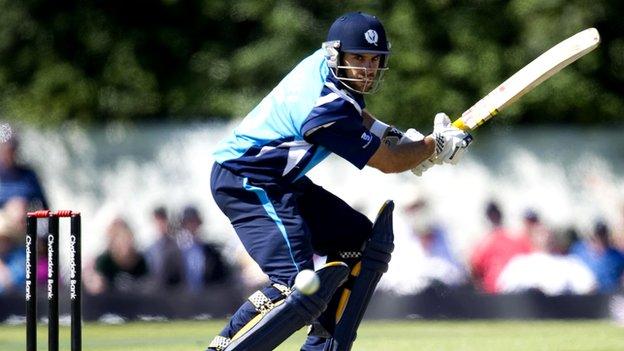 Scotland's summer matches against Canada have been moved from Aberdeen.
The Mannofield ground in Aberdeen is currently undergoing repairs after vandalism last year, with grass growth affected by the cold spring.
The Intercontinental Cup game sheduled for 4-7 July will now be played at Bothwell Castle Policies, the home of Uddingston Cricket Club.
Two World Cricket League Championship fixtures on 9 and 11 July will now take place at Citylets Grange in Edinburgh.
"It is a shame we have had to move the games away from Mannofield as the ground has been our first class home for many seasons and always provides a fantastic facility for the games," said Cricket Scotland chief executive Roddy Smith.
"However, with the ongoing remedial work at the ground, it is sensible to make a decision in enough time to allow alternative arrangements to be made.
"We look forward to returning to Mannofield in the very near future."