ECB to appoint new force in move to eradicate spot-fixing
Last updated on .From the section Cricket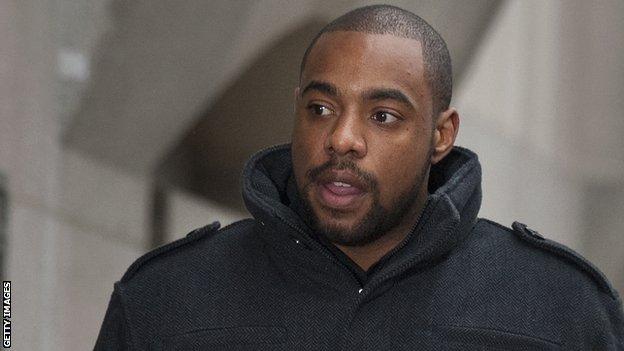 Domestic cricket is to be policed by an anti-corruption team in an attempt to stop spot-fixing.
The England and Wales Cricket Board is appointing a seven-strong team to monitor one-day games.
The news comes as former Essex bowler Mervyn Westfield and agent Mazhar Majeed
ECB chief executive David Collier said: "This demonstrates our determination to protect the integrity of the sport."
The team is being drawn up from former police officers and private security firms with the task of monitoring Friends Life t20 and Clydesdale Bank 40 matches.
They will be deployed at games and looking for unusual passages of play as well as liasing with umpires and players before reporting back to the ECB's dedicated anti-corruption official, Chris Watts.
The set-up mirrors the system employed by the ICC's regional security managers for international cricket and will cover both televised and non-televised matches from mid-June until the end of August.
Collier added: "The team will be operative for a 10-week period beginning with the first round of matches in this summer's Friends Life t20 competition and ending with the final round of group matches in the CB40 competition.
"They will be a visible presence at matches and will act as a constant reminder to players, officials and club personnel of the need for constant vigilance with regard to this issue as we seek to identify, prevent and eradicate corrupt practises from our domestic game.
"Players from all 18 first-class counties have recently participated in anti-corruption tutorial sessions and we will continue to work closely with the Professional Cricketers' Association to enhance player education around this issue."
Westfield, 23, was the first cricketer in England to be prosecuted for spot-fixing after he agreed to bowl an over to let Durham score a set number of runs for a £6,000 payment on 5 September 2009.
He was sentenced to four months in prison at the Old Bailey in February and has since been released.
Majeed was sentenced in November to two years and eight months after pleading guilty to conspiracy to cheat and conspiracy to make corrupt payments.