Unicorns target Southend success
Last updated on .From the section Cricket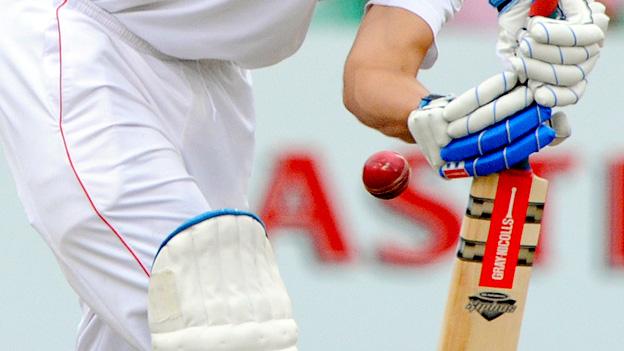 The Unicorns are targeting another upset as they head into the Southend Cricket Festival this Bank Holiday weekend.
They are playing two CB40 matches at Garon Park, against Sussex on Sunday and Kent on Tuesday.
The team are a recreational XI made up of ex-professionals and amateurs.
Manager Phillip Oliver told BBC Essex: "Hopefully at Southend, we can win a couple there and shoot ourselves way up the table."
Oliver's side, who are fourth in Group C, surprised Kent with a four-wicket win at Canterbury a fortnight ago, but were heavily beaten by Yorkshire last time out.
Former Somerset all-rounder Keith Parsons is the club's captain, and they also have former Leicestershire wicket-keeper Tom New in their ranks.
Oliver hopes some of his players can find their way back into the professional game.
"Michael Thornely is currently in the Leicestershire first team, we hope he's going to be available to come down to Southend, unless Leicester play him," he said.
"So that's another player we've got back into the system. That's our role."