Kevin Pietersen reminds me of Muhammad Ali - Sir Viv Richards
Last updated on .From the section Cricket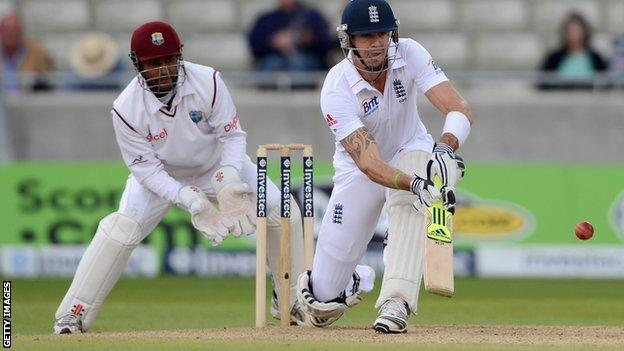 England's 2-0 Test series victory largely reflected the gulf in class between Andrew Strauss's top-ranked side and the West Indies, who have slipped to seventh in the International Cricket Council rankings table.
But the hosts did not have things all their own way. There were moments when players such as Marlon Samuels, Darren Sammy, Kemar Roach and Tino Best offered glimpses of the joyful genre Caribbean cricket that used to light up English summers.
Former Windies captain Sir Viv Richards covered the series as a pundit for BBC Test Match Special. Here he delivers his end-of-term report.
Viv on the West Indies
It was amazing to see the transformation in the way the West Indies played here at Edgbaston. They played really well, amassed their highest total of the series so far and players like Denesh Ramdin finally came to the party.
The team found its form after losing the series and unfortunately this has become a familiar story.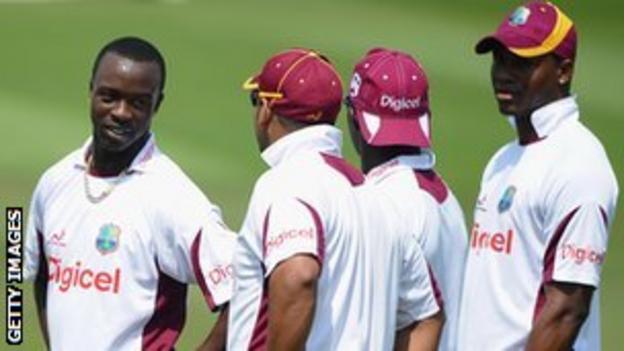 The biggest challenge for this team is to create that intensity from the beginning and hit their straps from the start of a series. When you go 1-0 or 2-0 down there is no coming back.
On Windies captain Darren Sammy
I was thrilled to see Sammy score a century at Trent Bridge. All of a sudden there was this new-found confidence.
You need to have a leader who can come out to the middle and make some sort of contribution. He has done enough and should not feel he has one foot in and one foot out as far as the leadership in concerned. He has done his bit to provide a winning environment.
On fast bowler Kemar Roach
Roach is one of the quickest bowlers in world cricket today and can be an inspiration for young fast bowlers coming through like Shannon Gabriel. He has pace and is the only one with that aggression who can take wickets at regular periods. In a team that was struggling anyway he was a huge loss.
Ravi Rampaul has been steady, but you need someone like Kemar at the other end to keep constant pressure. We saw against Australia recently that they have a habit of blasting out the first four or five batsmen, then running out of steam.
On spinner Sunil Narine
Edgbaston was Narine's first Test match and conditions were not conducive to his style of bowling. When and if he gets the opportunity in his own conditions he will be better. This is just a learning trip for him and he certainly has the ingredients to be successful in future.
On England
England are well led by Andrew Strauss and this is a team that has the potential to create a legacy. They have done their homework and found a solid wicket-taking bowling unit which is of vital importance at this level.
You have guys in the wings who are just waiting for an opportunity and their competitive edge is as good as any. Whatever happened in the past you have proven through hard work and investment that you can become very successful.
It is up to the individuals but in order for this to be accomplished one must be able to win in all conditions. This is how you become legendary and great. It is not getting it done just at home, it is going to places like India and Pakistan and getting a result.
On the challenge of facing South Africa
England are at home so they are going to be favourites, but I'm not going to predict this one. The South Africa attack is one of the best you can face in world cricket.
They have some guys with serious wheels, like Vernon Philander, Dale Steyn and Morne Morkel and the leg-spinner Imran Tahir can offer variety too.
So you are going to have a much more difficult series. This series will determine where England should go and where they can end up.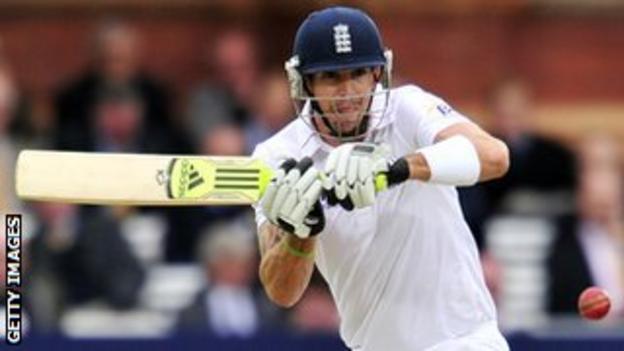 On England's top order
Alastair Cook has been solid and when he gets in he goes on and makes big hundreds. Strauss has been out of nick for some time, but has found some form back in this particular series.
I'm impressed with Ian Bell - he has come on in leaps and bounds. He looks to have both feet on solid ground as far as performing at this level is concerned.
On Kevin Pietersen
Pietersen reminds me of a Muhammad Ali. Folks came to see Ali get beaten because he had said one or two things that had upset people, but at the end of the day they just marvelled at what he achieved.
Some people love him and some people hate him but Kevin Pietersen puts bums on seats - he is that talented. If he is firing well, he can take any attack apart and that is what great batsmanship is about. If he can do that against South Africa, England are in with a great chance.