Guernsey set for Twenty20 Premier League to begin
By Brent Pilnick
BBC Sport
Last updated on .From the section Cricket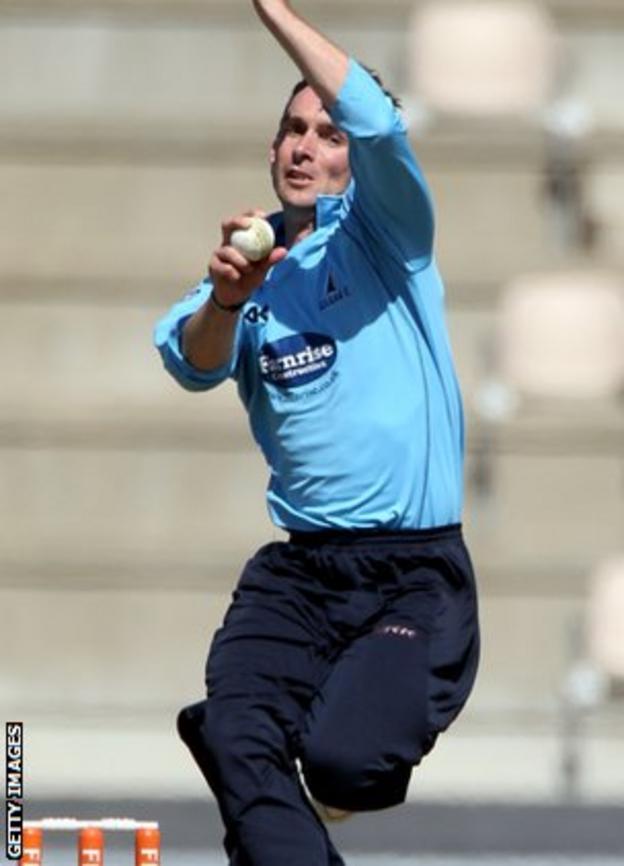 Guernsey's Twenty20 Premier League begins its second season with four matches over the weekend.
The tournament, which is based on the IPL player auction format, sees the best of the island's cricketers play alongside four former internationals.
Paul Franks, Will Adkin, James Kirtley and Nick Pothas have each been assigned to one of the four teams taking part.
Guernsey Cricket Board chairman Mark Latter says it allows players to develop and raises cricket's profile.
"Players are taken out of their club colours and pitted against each other," Latter told BBC Sport.
"The benefits of having former internationals over is two-fold.
"One is the profile for the tournament in terms of what they bring, for example Paul Franks still plays for Nottinghamshire.
"The other is what they can provide to our players in terms of how they can play the game and their attitude.
"It worked well last year, they didn't come over looking at it as a holiday, they came across and they worked hard."
With Guernsey playing more T20 matches on the international stage (they beat Canada last month), the tournament also helps to get the island's elite ready for their ICC campaigns.
"Last year the event was prior to the European T20 World Cup qualifying tournament that we hosted alongside Jersey and we had that in mind," added Latter.
"But with ICC Europe going down the T20 route it's good for us to keep our hand in to prepare our players."
All matches will be played at Port Soif with JT Giants taking on Mourant Ozannes in the first match on Friday night.
Cenkos Centurions then have back-to-back matches on Saturday against BDO and JT Giants before BDO face Mourant Ozannes in the fourth game on Saturday.