Middlesex must turn things around quickly - Neil Dexter
Last updated on .From the section Cricket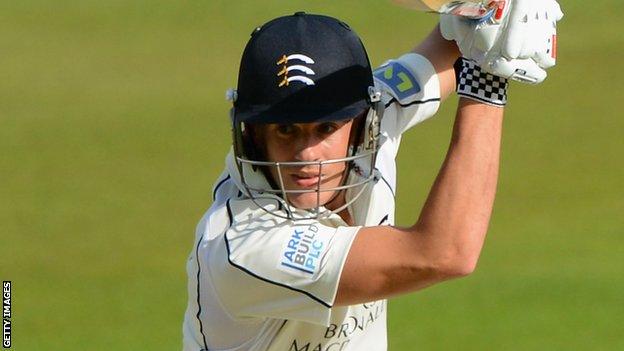 Middlesex's one-day captain Neil Dexter says the side must improve quickly after defeat by Surrey in their opening FL t20 group game.
"We bowled well up front and started off well with the bat but we've got a few things to correct for Sunday," Dexter told BBC London 94.9.
"Twenty20 is a momentum game. We've got to turn things around as quickly as possible and take things from there."
Dexter believes that Middlesex can take note from Surrey's resilient batting display at Lord's.
Matthew Spriegel and Garry Wilson both hit half centuries to guide Surrey from 32-4 to their eventual total of 149-4.
"The lesson we can take is the way they didn't panic at all in the middle period," Dexter continued.
"The way Spriegel and Wilson batted showed a lot of guts. They manipulated the ball to all parts.
"They are two guys who aren't such big names - it shows that with the team we've got, we should definitely be doing the same.
"We didn't have one batsman who got in and batted through the innings.
"We've been playing some good cricket so far this year and even last year, we know where we went wrong.
"I still believe we can cause a lot of upsets."
Meanwhile the Lord's outfit have confirmed that bowler Robbie Williams fractured his collarbone while fielding in the tour match against the West Indies on Wednesday.