Ward Jenner elected chairman of Jersey Cricket Board
By Brent Pilnick
BBC Sport
Last updated on .From the section Cricket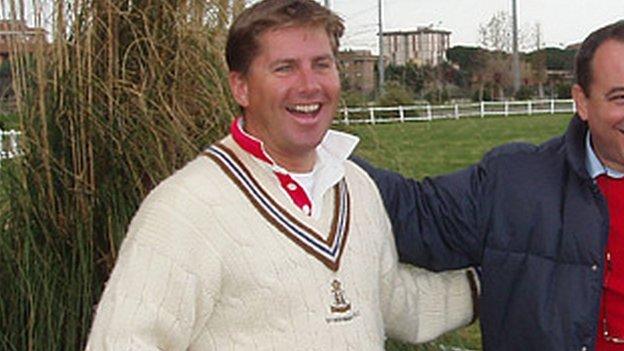 Ward Jenner has been elected as the new chairman of the Jersey Cricket Board.
The current vice-chairman replaces Keith Dennis, who is stepping down from the role but will stay on the board in an honorary capacity.
Jonathan Prince has been selected as the new vice-chairman of the body, which oversees the sport in the island.
"It's quite a tough job but it's a pleasure to be carrying on the good work that Keith Dennis has done in the past," Jenner told BBC Sport.
"Keith has done a magnificent job when we went through some fast changing times.
"It was a natural time for me to take over, I've been working closely with Keith in the past and there's not going to be any major differences."
The Jersey Cricket Board was set up in 2005 to help the island become an international cricketing nation, with Dennis and Jenner having filled the leading roles since its formation.
Under Dennis' leadership, Jersey has risen to become as associate member of the International Cricket Council.
The island hosted its first tournament, World Cricket League Division Five, in 2008 and Jersey gained promotion at the first attempt.
Later that year, they took part in World Cricket League Division Four in Tanzania, but were relegated and have since slipped back to Division Six.
Jenner, who still plays for Old Victorians, says he hopes that he will be able to bring better links between the clubs and the people who run the game in the island.
"A close understanding of what's required from the local club sides is quite important.
"We need the clubs onside with the board and must make sure the board understands what the clubs want."