New chairman calls for Channel Islands Cricket League revamp
By Brent Pilnick
BBC Sport
Last updated on .From the section Cricket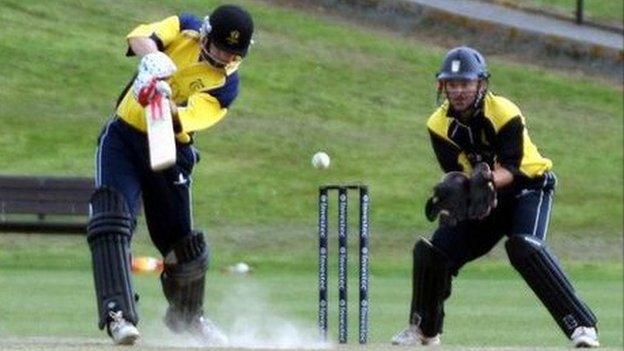 The new chairman of the Jersey Cricket Board says the make-up of the Channel Islands League needs to be reviewed.
Ward Jenner says there are too many mismatches between the best sides in one island and the lower-ranked teams in the other island.
"It's a long and expensive day out across the water and it costs the boards a lot of money," Jenner said.
"Are we getting value for money in our best players getting meaningful cricket?" he added to BBC Sport.
The Channel Islands League was started in 2004 for the top four sides in each island, but was extended to all top-flight clubs in Jersey and Guernsey in 2009.
"There is a suggestion that we might slim down the league," Jenner said.
"But we'll learn from the days where the top four clubs went through and the remaining two clubs' season ended at the end of July and there was little cricket for them.
"It's something we'll be monitoring closely this year and next year we might have a different format."
One possibility is having a secondary tournament for the lower-ranked teams, similar to the Europa League in football.
But what Jenner does not want is for teams on the edge of qualification to fold if they fail to make the top tournament.
"You see what happened with Spurs in football, they just missed out on the Champions League this year and it's had a massive impact for next year.
"We don't want to be in a position where a decision like that affects the strength of the teams that don't make it through."