Guernsey Cricket Board expect Channel Islands League changes
Last updated on .From the section Cricket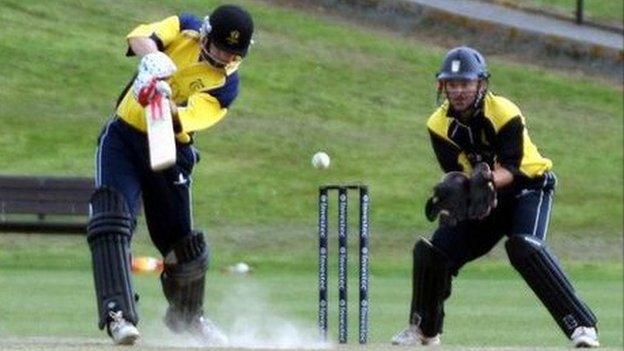 The head of Guernsey's Cricket Board says he expects changes to the format of the Channel Islands Cricket League.
Mark Latter was responding to calls for a change from the new chairman of the Jersey Cricket Board Ward Jenner.
"It's something we discussed at the beginning of this year, but those conversations didn't really get much further," Latter told BBC Guernsey.
"But I think they are the start of a conversation that will see us doing something different for 2013."
The tournament currently sees the five top-flight clubs from each island split into two groups in a round-robin format before a semi-final and final.
But Jersey are concerned that it is expensive to send their weaker teams across the water to be beaten by the top sides in Guernsey.
"The clubs pay a fee to play in the CI league but that only covers 25% of the cost at the total," Latter said.
"Jersey are at a slight disadvantage in that they still have to fly, whereas we can use the boat due to the tidal situation to be able to get a 50-over game in, so there's an £800 per game differential.
"You're always looking at how you spend your money and whether you get the best return for it.
"What might have been the right thing to do with the CI League a few years ago might not be the case now, and as with most things you look at it and it evolves."