Sussex's Steve Magoffin signs new 18-month contract
Last updated on .From the section Cricket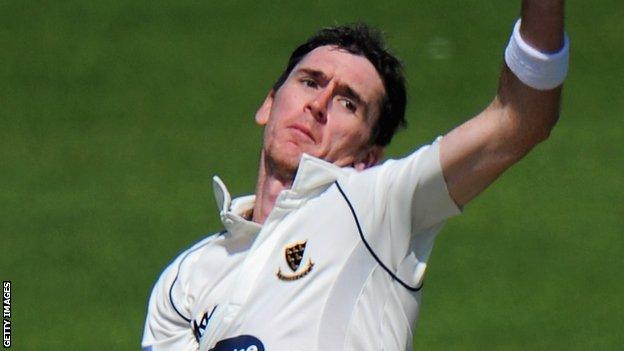 Sussex have extended Australian seam bowler Steve Magoffin's contract until the end of the 2013 season.
However, he has now retired from first-class cricket in his homeland and will stay on with the south coast county.
"I am very thankful to Sussex for having the faith in me to continue my first-class career," he said.
"I have had a wonderful time in my career with Western Australia and Queensland. (But) with an addition to our family due in December, this is the right time for my wife and I to relocate to the UK.
"I am looking forward to continuing to contribute to the team both on and off the field and hope to enjoy the same success with Sussex as I did with Queensland last year."
Sussex cricket manager Mark Robinson told BBC Sussex: "Getting overseas players now is increasingly difficult so when you've got one you like and trust, it's great news we could get a deal that keeps him here.
"He's done such a good job for us. He's an experienced player who is a good leader of the bowling attack.
"When there's a bit in the wicket, he exploits it as good as anybody there is in the business."