Alan Isaac named president of International Cricket Council
Last updated on .From the section Cricket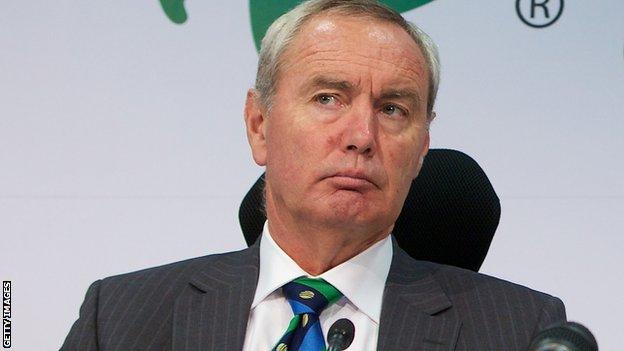 New Zealander Alan Isaac has been named as the eighth president of the International Cricket Council (ICC), succeeding Sharad Pawar.
Isaac, the former chairman of New Zealand Cricket, has spent the past two years as the ICC's vice-president.
"I look forward to serving the game with honesty and integrity and to the best of my ability," he said.
As expected, former South Africa wicketkeeper Dave Richardson was named as chief executive.
Like Pawar, Isaac will serve a two-year term and will be the last person to hold the post in its current guise. It will become a ceremonial role after he steps down in 2014.
"When I look at the list of previous presidents, I am reminded of the importance of this office," he added.
"I believe that the challenges ahead are no less daunting than those we have faced in the last two years if we are to maintain the vibrancy and viability of the three formats of the sport."
"I look forward to handing on the guardianship of the sport with the game enjoying even greater health."
Richardson played 42 Tests and 122 one-day internationals between 1992 and 1998 and was general manager of cricket at the ICC since 2002.
He succeeds Haroon Lorgat, who stood down after four years in charge.