Graeme McCarter agrees new Gloucestershire deal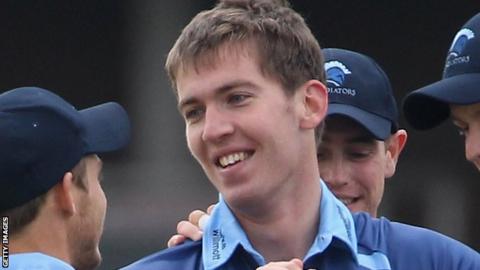 Graeme McCarter has signed a new contract with Gloucestershire until the end of the 2014 season.
The 19-year-old seamer from Northern Ireland has been with the club for four years and took three wickets on his debut against Middlesex at Lord's.
"I'm delighted with the new contract. It takes a lot of the pressure off me as I work on all aspects of my game," he told the club website.
"We are building something and I am delighted to be a part of that."