Aussie Phil Hughes inspires win for Worcs against Glamorgan
Last updated on .From the section Counties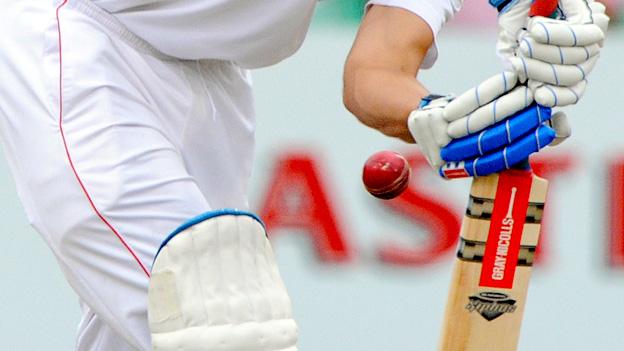 Phil Hughes showed the Australian one-day team what they are missing as he hammered 87 to inspire Worcestershire's 19-run win over Glamorgan at New Road.
The Aussie remained unbeaten with a stunning display off just 51 balls, hitting seven fours and four sixes as the home side piled up 164-5.
Backed by James Cameron's 31, Hughes hit over half his side's runs.
And it was too much for the visitors who, after slumping to 57-5, reached 145-6 thanks to Stewart Walters (40).
He was aided by Chris Cooke in a sixth-wicket stand of 52.
Hughes' third half century in four Twenty20 innings for his third English earned Worcestershire their third FL t20 group win in five games.
That lifts them to within three points of leaders Somerset, while Glamorgan remain one off the bottom after their second defeat.
The two counties meet again in Cardiff next Tuesday night (3 July, 18:00 BST) in the game rearranged following the postponement caused by the tragic demise of Tom Maynard.