Surrey's Rory Hamilton-Brown to take a break from cricket
Last updated on .From the section Cricket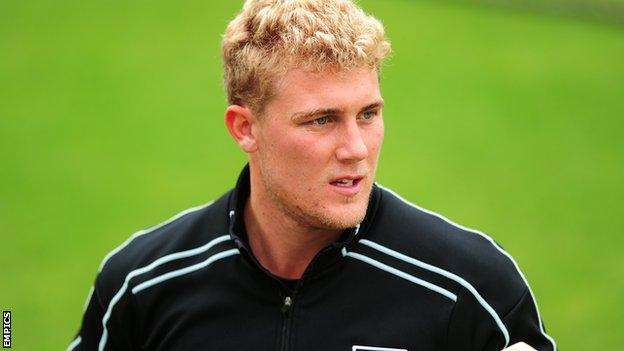 Surrey captain Rory Hamilton-Brown is to take a break from cricket following the death of team-mate Tom Maynard.
Hamilton-Brown said: "I am grateful to the club for their support and understanding of my decision.
"I look forward to returning to the game where I will hope to contribute and take forward my form of recent seasons," he added.
Hamilton-Brown and Maynard shared living accommodation near The Oval.
Surrey chief executive Richard Gould stated: "Tom's death has affected many people, and he and Rory were great friends.
"Rory now needs some time out and the club is keen to provide whatever support we can. We look forward to him returning when the time is right.
"The club would also like to express its appreciation for the support provided by the PCA [Professional Cricketers' Association] over the last two weeks."