Kevin Pietersen dilemma clouds World Twenty20 squad selection
Last updated on .From the section Cricket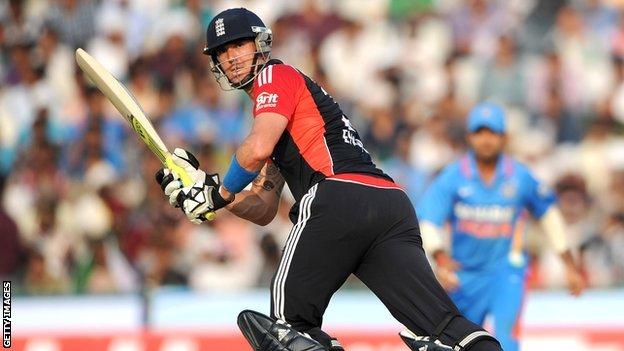 Kevin Pietersen is not expected to be part of England's provisional 30-man squad named on Wednesday for the World Twenty20 in Sri Lanka in September.
The one-time captain's desire to play in T20 but not one-day matches was not accepted by the England and Wales Cricket Board (ECB) - and so Pietersen is only available for Test selection.
Earlier this week, however, it was suggested that the South African-born middle-order batsman had proposed returning to the T20 and one-day fold with immediate effect.
The compromise? Allowing him to compete for the full six weeks of next spring's lucrative Indian Premier League competition in the subcontinent.
Pietersen is alleged to have requested to be absent from the two-Test home series against New Zealand in May, something the ECB will also not accommodate.
The irony is that England's recent one-day and T20 form has been excellent without Pietersen, having beaten Australia 4-0.
But can England really afford not to accommodate him?
Opinion is divided, but three BBC Sport pundits have had their say on Monday's Tuffers and Vaughan Cricket Show on BBC Radio 5 live:
Michael Vaughan, England captain 2003-08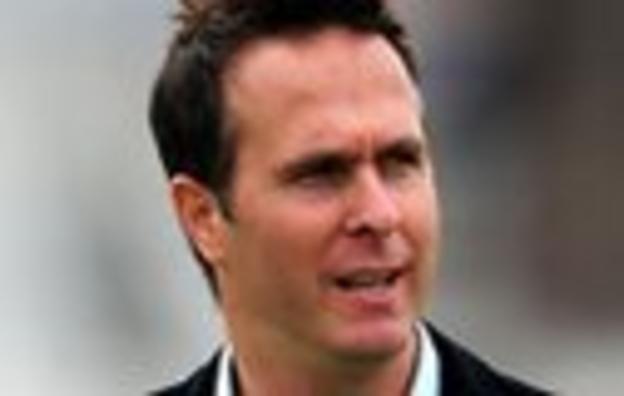 I'm trying to get my head around all of this. It was only a few weeks ago he retired from one-day cricket.
What England have said to him is very simple - for Kevin to come back into one-day cricket he just needs to un-retire.
But there's now this IPL story, that's he's supposedly gone to England and said he'll play in one-day cricket if you allow him the full extent of the IPL. That's quite staggering, because that's Test cricket that he would miss in May, not one-day cricket.
It's worrying going into a Test series against South Africa that we're talking about these issues.
If a Manchester United player had come out and spoken about United the way Kevin has about England, what would happen to that player?
If Kevin is desperate to come back and play and get it sorted, then don't say anything in public and go and have the meetings. Drive to Andy Flower's house, have the meeting and sort it out yourself.
England do the best they can. It's now in players' contracts that players are available for three weeks of the IPL. It's not the whole six weeks but it is a compromise. England players get comparatively well paid, compared to the West Indies and New Zealand. They are very well-paid cricketers and all the players understand that.
You know when you sign an England contract that the ECB only allows three weeks, so you have to abide by that. When contract renewals come about in six weeks' time, I'm going to be fascinated to see whether Kevin gets offered one - I'm sure he will - and whether he will sign it.
Jonathan Agnew, BBC cricket correspondent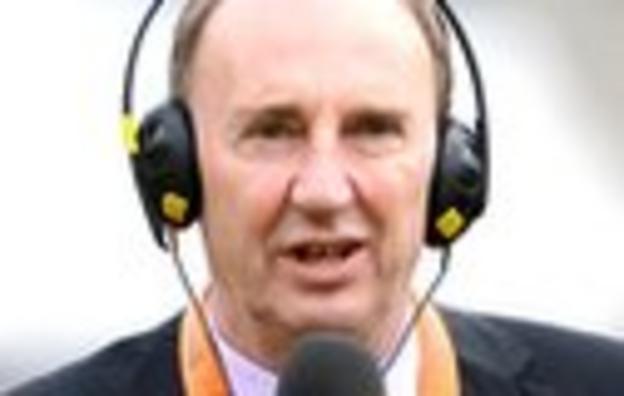 This soap opera that is the KP Show is such an unfortunate distraction.
It's pretty clear what he wants - he wants to schedule to be right for him. That's the only way he's going to continue playing: on his terms.
Unfortunately for him cricket is a team game and he is employed by the ECB principally. They are saying he can go and play half of the IPL, not that he can't play any of it. The IPL will still be there when he finishes playing for England.
But it's down to him. England have become the number one team through hard work, professionalism and commitment. That is a word that seems to be lacking from Kevin Pietersen at the moment.
I think even if he came out of retirement now with the T20 side being picked on Wednesday I don't think they would pick him. He has to do more than that - he has to show that he means it.
The players are rather used to Kevin and his ways, as long as he goes out there and scores the runs, that's all they have been interested in. But talking to the board and people around the game they're getting pretty fed up of this.
If Kevin wants to go off and do his own thing then go on Kev, go and do it.
I think the message Kevin needs to take on board is that he can play in the IPL for a long time down the road. Just think what it would mean if he jacked in everything now and really pushed people to the limit and they said 'cheerio'. I think they're really quite close to doing that.
Steve Harmison, former England fast bowler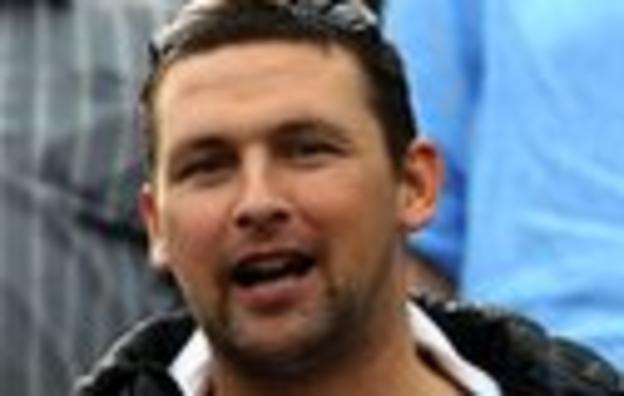 If you have a chance of getting Kevin Pietersen into your team, he'd be in your team every time. The guy is a phenomenal cricketer.
But his comments are a bit leftfield. If Kevin wants to make himself available again for England in one-day cricket I think you have to have him in both forms.
I will never knock anybody who wants to play in the IPL because of the money that's on offer. He shouldn't be criticised for it because it's a great spectacle and it pays an awful lot.
But the team ethic has got to come first. If you want to win the Ashes in 2013, you need your whole team together leading up to it. We won in 2005 because we swept the board in the two years leading up to it.
I'm surprised at Kevin. Even though he does want to be the big name in lights, I don't think he goes against the team and what they strive for.