St Just win Vinter Cup with victory over Redruth
Last updated on .From the section Cricket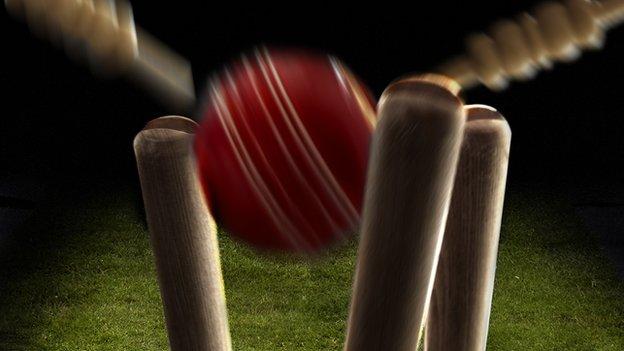 St Just's David Roberts hit 80 as his side were crowned Vinter Cup champions for the ninth consecutive time, defeating Redruth by 76 runs.
Roberts's innings helped St Just finish on 135-5, which their opponents could not match as they ended on 59 all out.
Afterwards, captain Gary Thomas paid tribute to man-of-the-match Roberts, saying: "His innings today were superb.
"He's a different class and we are very lucky to have him in our side."
He continued: "For Redruth, they will be really disappointed but it's a difficult thing when you are bowling at people like David Roberts.
"The guy's in the Premiership and he's got us a really good score."
St Just's bowling attack also impressed with Nick George and Mark George 4-9 and 3-13 respectively.
And despite their ninth win in a row at the Camborne final, Thomas warned that his side would not be letting up next year.
"It would be nice to get 10, we seem to enjoy playing at Camborne. If we can get to another final, it seems to suit us on this pitch.
"Obviously we'll be trying really hard again to do it next year."