Old Victorians win the Jersey Twenty20 Premier League
Last updated on .From the section Cricket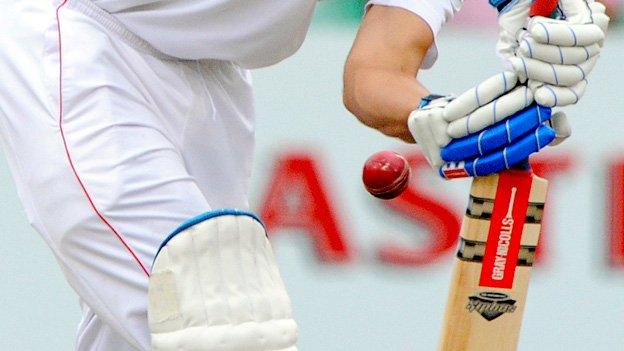 Old Victorians have won the Jersey Twenty20 Premier League after beating Victoria College by 44 runs in their final match.
The victory means they finish above Farmers thanks to a better run-rate.
Peter Gough (66) and Corey Bisson (72) put on 126 for the second wicket as OVs made 169-4 in their 20 overs.
In reply, Bisson took 3-12 as Robert Cuming scored 29 and Jonty Jenner got 27 as the schoolboys ended the day on 125-9 at College Field.
"We were favourites to win against the school side, although they did perform well," said Old Victorians' Ward Jenner.
"We needed to keep the score below 139 to ensure we won it, so it was a bit tight and a bit tense, but we managed to do what we needed to do."