Guernsey captain Stuart le Prevost upbeat after Denmark defeats
Last updated on .From the section Cricket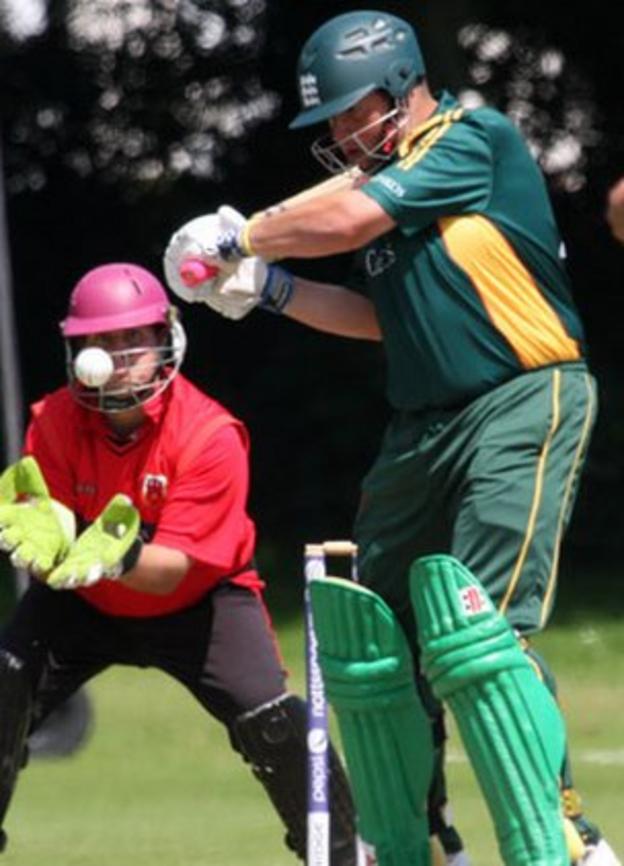 Guernsey captain Stuart le Prevost says their one-day matches with Denmark have been good experience for his side.
Lee Savident took 6-19 as Denmark recovered from 24-6 to make 150 off their allotted 40 overs.
Guernsey were 52-1 in reply, but slumped to 57-5 before eventually being bowled out for 137 with an over to spare at the KGV.
"It's been a fantastic experience," le Prevost told BBC Guernsey.
"With us going away to Singapore earlier in the year the summer was always going to be a strange one for us.
"Trying to get good quality sides for us is always difficult after a two-week trip away earlier in the year as it's difficult for the guys to get time off work."
The matches were rare chances for the island side to play longer one-day games having had their summer hit by poor weather.
"I'm well aware of the trouble we've had with the rain, it has been a problem," said le Prevost, who doubles up as the groundsman at the KGV.
"To get good at something you need to practice and if you can't practice because of the weather it's something we can't control, but we've done as well as we can.
"Hopefully we can take these two games and try and improve, especially for the inter-insular coming up in September."