Gloucestershire will learn from T20 exit - Bracewell
Last updated on .From the section Cricket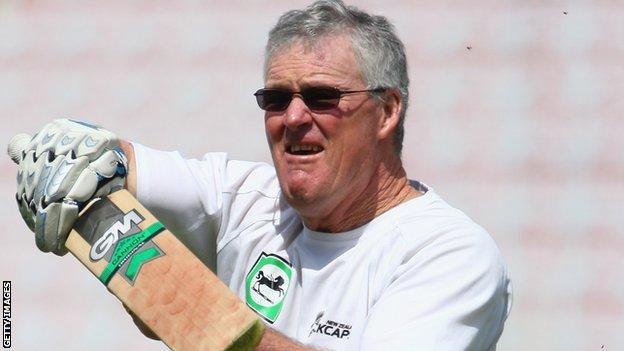 Gloucestershire director of cricket John Bracewell says their T20 quarter-finals defeat by Sussex will be a learning curve for his young side.
A century from Scott Styris helped the hosts to 230-4 and Gloucestershire could only manage 191-8 in reply.
But Bracewell told BBC Gloucestershire: "It's been a great experience.
"It was a brilliant occasion for our guys. For over three-quarters of our team, it's probably the biggest game of their careers so far."
It was the first time Gloucestershire had reached the knock-out stages of the competition since 2007.
Strict playing budgets at the Nevil Road club have lead to Bracewell utilising the younger members of their squad, and seven members of the team that faced Sussex were under the age of 26.
They got off to a strong start against the Division One outfit, reducing them to 3-2 in the opening overs.
But a solid stint from England's Matt Prior (60) steadied the hosts, and Styris's 100 not out from only 37 balls put the game out of sight for Gloucestershire.
"Their experience of not going into their shells and coming at us hard again took some of our younger guys by surprise," admits Bracewell.
"On this sort of wicket, the margins of error are very small.
"You also had one freak innings from Scott - he'll only produce one of those a season and that's all it takes in Twenty20.
"To get through to the quarters in our division was a very good effort and to put up a performance, in terms of chasing that [score] was an outstanding effort."