Wiltshire-Herefordshire: Coach Harshad Patel sits it out
Last updated on .From the section Cricket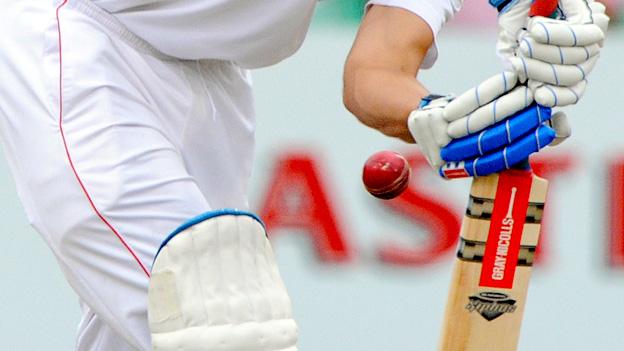 Herefordshire make two changes for their penultimate Minor Counties Championship game of the season against Wiltshire at Salisbury on Sunday.
Coach Harshad Patel came in as a late replacement for Michael Hingley in the home defeat by Oxfordshire.
But, although completing 6,000 championship runs for the county, the coach has opted to sit this one out, replaced by Brad Wadlan.
Tom Austwick is replaced by a debutant, Oxford UCCE opening bowler Dan Conway.
Herefordshire are still looking for their first win of 2012, after three rain-affected draws prior to the Oxfordshire defeat.
Herefordshire: C Boroughs (Brockhampton) capt, D Exall (Brockhampton), B Stebbings (Brockhampton), S Adshead (Astwood Bank) wk, B Wadlan (Bridgend), C Walker (Bristol), A Kimberlin (Kidderminster), N Powell (Barnt Green), G Leighton (Bromyard), D Conway (Oxford UCCE), C Stewart (Brockhampton). 12th man: T Austwick (Brockhampton).