Cornwall force draw on final day at Oxfordshire
Last updated on .From the section Cricket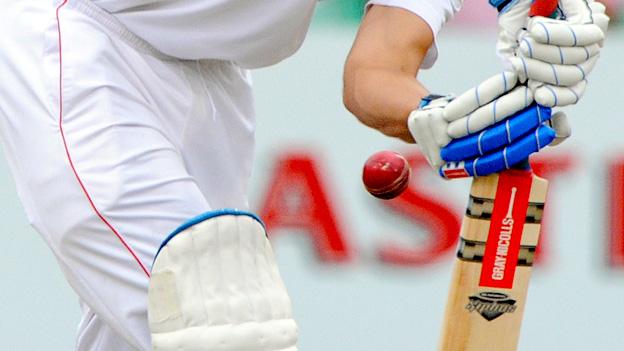 Cornwall held on to draw on the final day at Oxfordshire, but dropped to second in the Minor Counties Championship with one game left.
Oxon looked in form on day three, with Richard Kaufmann (160) and Lloyd Sabin (145) making centuries as they declared on 458-6, surpassing their 339 target.
Cornwall's batsmen then collapsed, but a rain delay at 90-9 meant Duchy could see out the last eight overs to seal the draw.
They trail Wiltshire by five points.
If Duchy were to win the league, it would be the first time in the county's history that they have managed this feat.