Essex coach Paul Grayson retains promotion belief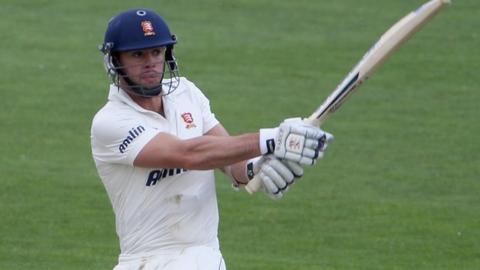 Head coach Paul Grayson insists Essex can still achieve promotion in the County Championship this season.
They are next to bottom in the Division Two table, 35 points behind second-placed Yorkshire and 61 adrift of leaders Derbyshire.
"I haven't given up hope of being involved in the promotion issue and neither have the players," he said.
"We have five matches left in the Championship and we are looking to finish the season on a real high."
Essex have only managed to win one Championship match this summer, primarily because of the rain which has dogged the county schedule, and that was back in April.
And they are hoping the weather will be kind for this week's game against Kent at Canterbury.
"We have been badly affected by the weather and also the timing of when the weather has interrupted our matches.
"If the first day gets washed out but you play over the next three days, then there is always the chance that you can get a game and force a result.
"But we've had matches that have been washed out on the fourth day and has completely ruined any prospect of a result," said Grayson.
"Confidence is very high in our dressing room. It's just a matter of getting ourselves into positions where we can force the game."