Cornwall still in title chase after Wales victory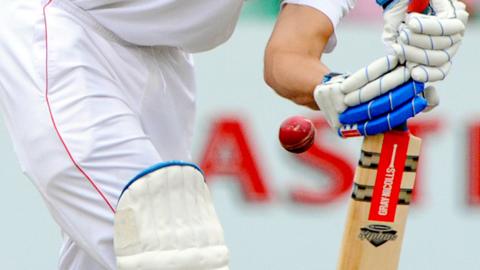 Cornwall kept their hopes of claiming the Western Division title alive with a 10-wicket victory over Wales.
The Dutchy moved to the top of the standings, but must now rely on Oxfordshire beating Wiltshire.
Cornwall started the day on 8-3 in reply to Wales' first-innings total of 80, but Jake Libby's 88 helped them finish on 182 all out.
Wales collapsed to 15-3, Alex Smeeth striking twice, and ended on 128 meaning the visitors needed just 27.
Cornwall will now keep a watchful eye on the game in Devizes, where Oxfordshire declared 31 runs behind but then dismissed the hosts for 129.
They are 29 without loss overnight, and will hand the title to Cornwall if they reach 161.