Derbyshire: Mark Turner gets new deal but Matt Lineker leaves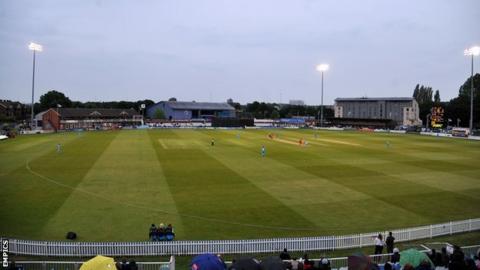 Paceman Mark Turner has signed a new two-year contract with Derbyshire, but batsman Matt Lineker has been released with immediate effect.
Turner, 27, joined Derbyshire from Somerset in 2010 following three years at Taunton and has taken 30 wickets in all competitions this summer.
Lineker, also 27, was due to be out of contract at the end of the season.
But he has left the County Ground immediately to give him more time to explore his career options.
Head coach Karl Krikken said: "While our strategy moving forward continues to centre on the development of home grown talent, it is also important to maintain the services of our recruited cricketers who are established members of our squad.
"A new two-year contract is recognition of the progress Mark has made during the 2012 season.
"He can go on to be an excellent bowler for this club in years to come."