Veteran bowler Simon Cook to leave Kent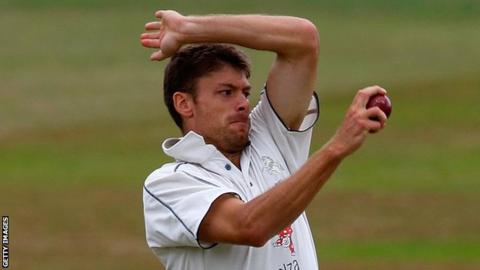 Kent have announced that veteran bowler Simon Cook will leave the club at the end of this season.
The 34-year-old, who joined the club from Middlesex in 2005, took 342 wickets during his 141 first-class matches, at an average of 32.14.
He said: "It's always sad when you have to leave something that's been a large part of your life, as Kent cricket has been for the last seven years.
"I look back with fond memories of my time at Kent."
He added: "I would like to move into coaching.
"I have completed my level four coaching award and I take a lot of enjoyment out of seeing the players I have worked with doing well.
"I wish all players and staff well for the future."