Sachin Tendulkar's form against Kiwis sparks retirement talk
By Vikas Pandey
BBC Monitoring
Last updated on .From the section Cricket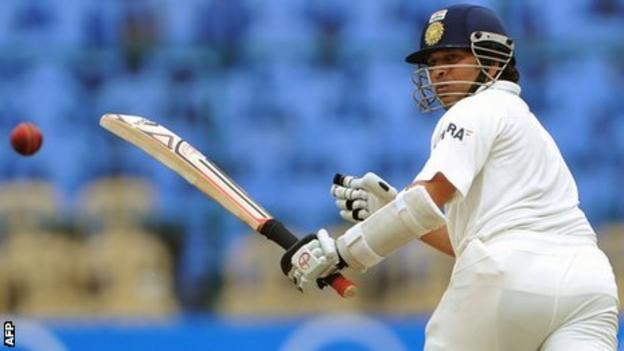 A new generation of players helped India register a 2-0 win over New Zealand in the home Test series. But the triumphant noises that accompanied victory were mixed with murmurs over the form and future of cricketing legend Sachin Tendulkar.
While youngsters like Virat Kohli and Chiteshwar Pujara scored centuries in the two-match series, stepping into the shoes of recently retired greats like VVS Laxman and Rahul Dravid, Tendulkar's bat saw little service.
The master batsman was cleaned bowled by the Kiwis three times in a row and failed to make any significant contributions.
And Tendulkar's failure in the home series has left many raising questions about his future in the side.
Failing reflexes?
S Dinakar of The Hindu newspaper argued that, at 39, Tendulkar's reflexes had become weak.
"When a batsman is up against Test pacemen, even the slightest weakness brought about by advancing age can be exploited ruthlessly. While Tendulkar could have pulled off the whip through the mid-wicket - off pacemen - in his pomp, he was now missing them," Dinakar wrote.
"That the 'age' issue was playing on his mind is certain as he was watchful beyond measure on deliveries that were pitched up to him," The Indian Express wrote.
Jaspreet Sahni on cricketnext.com wrote that Sachin's failure "is hurting - excruciatingly so".
"It's hard to picture a struggling Sachin Tendulkar, agonising to actually watch it," he said, adding that "this can't go on".
"The end is nigh. It's been there for a while. Let it befall now. Let's swallow it," Sahni appealed.
Zee News argued that the veteran batsman should give way to youngsters, as many of them were waiting in the wings.
Several other papers and pundits also questioned the performance of the little master, but there was no shortage of people who believed the batsman was not done yet.
Just a matter of time
Many, including India's skipper Mahendra Singh Dhoni, believe it is just a matter of time before Tendulkar starts scoring runs.
"The good thing is that whenever people talk about Tendulkar's form, he comes up with a brilliant performance and I'm waiting for that," Dhoni said in a post-match press conference.
Former Australian paceman Glen McGrath also backed Tendulkar, saying the batsman still has a lot of cricket left in him. The Australian believes nobody else but Tendulkar should decide when he wants to retire.
The player himself is known for not making statements and his millions of fans will hope that he remains like that and lets his bat do the talking when England tour India in November.
Youngsters shine
While the debate over Tendulkar's below-par performance grabbed the headlines, contributions made by India's youngsters did not go unnoticed.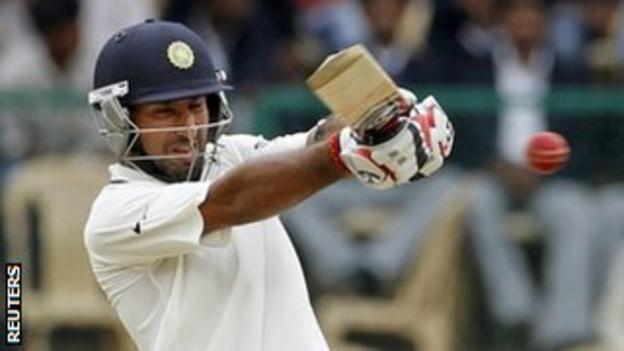 Laxman and Dravid's retirement left a huge gap in the middle order but the likes of Pujara and Kohli made sure the Kiwis were not able to exploit this potential chink in India's armour.
Pujara scored a brilliant hundred in the first Test in Hyderabad and Kohli emulated the feat in Bangalore.
Meanwhile, spinners Ravichandran Ashwin and Pragyan Ojha were the pick of the bowlers. Ashwin finished the series with 18 wickets and Ojha 13.
Even so, the team will have to up their game against recently deposed world number one side England. Openers Virender Sehwag and Gautam Gambhir failed to make an impact in the series and number six batsman Suresh Raina has a solitary half-century from the series.
With Australia next up after England, the old heads and the young guns will have to ensure between them that India are fit for the challenge.
BBC Monitoringselects and translates news from radio, television, press, news agencies and the internet from 150 countries in more than 70 languages. It is based in Caversham, UK, and has several bureaux abroad. For more reports from BBC Monitoring, click here