ICC Women's World Twenty20 tournament guide
By Mark Mitchener
BBC Sport
Last updated on .From the section Cricket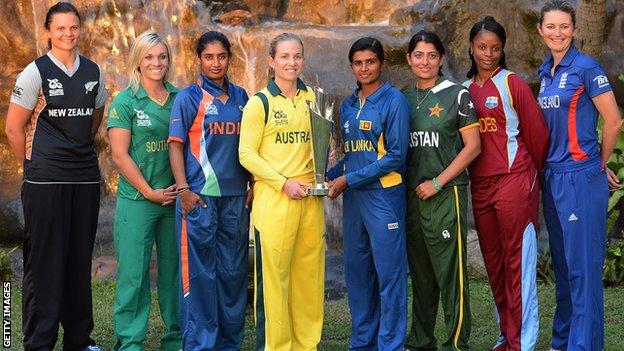 The third ICC Women's World Twenty20 tournament begins in Sri Lanka on Wednesday, with all the group stage matches taking place in Galle before the semi-finals are played in Colombo alongside the men's event.
Here is the lowdown on the eight competing teams, their tournament history, prospects for the competition and the players to keep an eye on.
GROUP A
AUSTRALIA
Tournament pedigree: Lost a close semi-final to England in 2009 after a superlative unbeaten 76 by the hosts' Claire Taylor, the Southern Stars then won all their games in 2010 to lift the trophy after beating New Zealand in the final.
Recent T20 form: Enjoyed 4-1 series wins over New Zealand and India at the start of the year.
In the family: Wicketkeeper Alyssa Healy is the niece of legendary former Aussie stumper Ian Healy. Vice-captain Alex Blackwell's identical twin sister Kate also played for Australia until 2008, while seamer Sarah Coyte's elder brother Scott is a current player for New South Wales.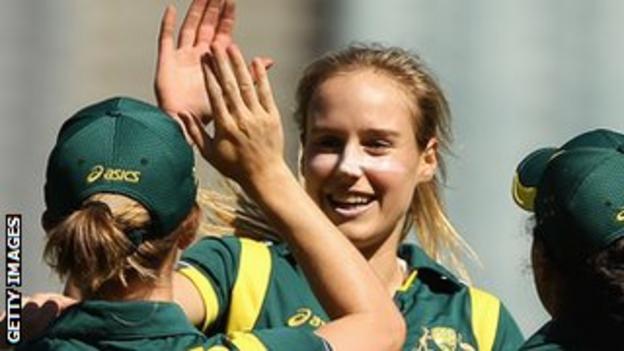 Player to watch: Dual international Ellyse Perry has played in both football and cricket World Cups, and parted company with her football club Canberra United in May after being told to quit cricket by the Canberra coach. Not yet 22, the pace bowler already has more than five years of experience in international cricket after debuting at 16, and can look forward to a long cricketing career.
Verdict: Will be confident of reaching the semi-finals and are more than capable of going all the way again.
INDIA
Tournament pedigree: Losing semi-finalists in both 2009 and 2010, bowing out to New Zealand and Australia respectively.
Recent T20 form: Lost 4-1 to Australia in March and 2-0 to England in July.
Did you know? Captain Mithali Raj is currently the top-ranked player in the ICC's international batting rankings, after she scored nearly twice as many runs as any of her team-mates on the summer tour of England.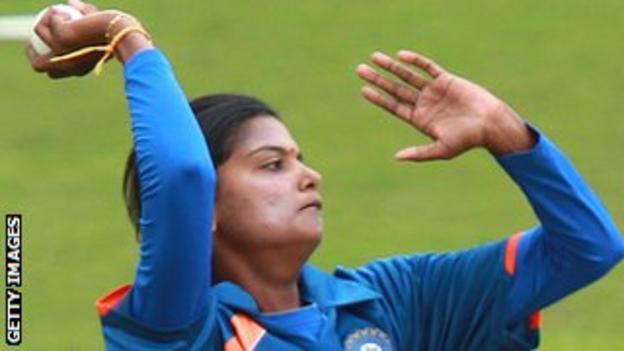 Player to watch: Recalled to the side nearly four years after her last appearance, right-arm seamer Nagarajan Niranjana, nicknamed "Ninja", trapped Charlotte Edwards lbw on no fewer than four occasions during India's tour of England earlier this year - the England skipper will need to be on her guard when the sides meet on 29 September.
Verdict: Should beat Pakistan, but may need to overcome either Australia or England to progress at their expense. They have been heavily reliant on Mithali Raj at times, but as the strongest of the three sub-continent teams, will hope the conditions work in their favour.
ENGLAND
Tournament pedigree: Swept all before them to win the inaugural title on home soil in 2009, but surprisingly fell at the group stage in 2010. After a tied match with Australia, the sides were still tied after a one-over eliminator and the Aussies won on "countback" by virtue of having hit one six to England's none. They were then eliminated after losing to West Indies, when winning either game would have sent them into the semis.
Recent T20 form: Their impressive 21-match unbeaten run in Twenty20 internationals, dating back to January 2011, was ended when West Indies won the final match of their recent series on the last ball, but England still won the series 4-1.
In the family: All-rounder Jenny Gunn's father Bryn was a professional footballer, most notably with Nottingham Forest where he was a European Cup winner in 1980.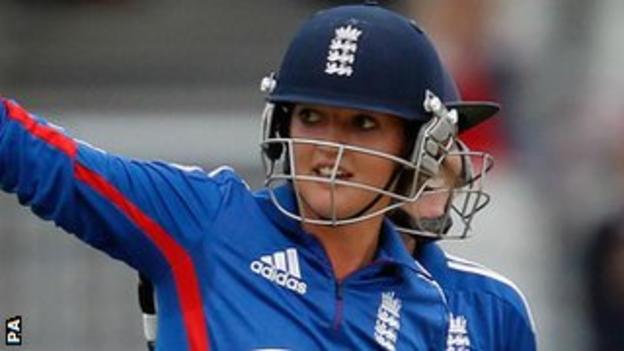 Player to watch: Wicketkeeper Sarah Taylor has taken on the role as England's number three after namesake Claire's retirement and is fast establishing herself as one of the world's leading female cricketers. Capable of dominating any bowling attack, she is also a smart operator behind the stumps and has already passed 3,000 limited-overs international runs at the age of only 23. Was recently named as ICC's female Twenty20 cricketer of the year.
Verdict: Will be determined to erase the memory of that disappointing 2010 tournament. As well as having a strong batting line-up, Charlotte Edwards's side have found a winning T20 formula in the field, where pace bowlers Katherine Brunt and Anya Shrubsole and an array of miserly spinners keep the runs down. If they can avoid any hiccups at the group stage, another title tilt may be in prospect.
PAKISTAN
Tournament pedigree: Lost all three of their group games in both 2009 and 2010.
Recent T20 form: Were comfortably beaten 2-0 by England in early September, after winning a tri-series against Ireland and Bangladesh.
In the family: Seamer Qanita Jalil's brother Nasir Jalil has played first-class cricket, as has opener Nida Dar's father Rashid Hassan.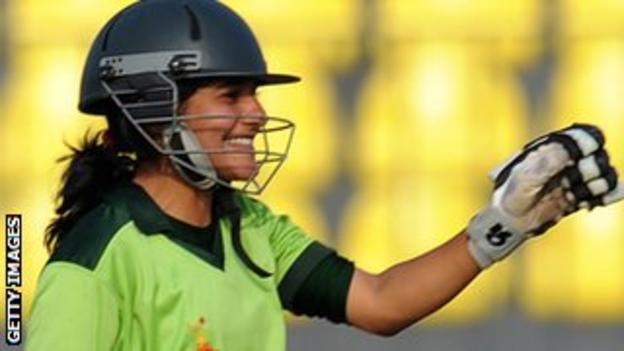 Player to watch: Javeria Khan has played in each of Pakistan's 23 Twenty20 internationals. She was suspended from bowling by the ICC two years ago after her off-spin action was found to be over the permitted 15-degree limit, but has kept her place in the side as a specialist batter and is the only Pakistan player in the top 20 of the ICC's batting rankings.
Verdict: Will begin the tournament as rank outsiders to qualify from a group containing three teams with title aspirations.
GROUP B
NEW ZEALAND
Tournament pedigree: Beaten finalists in both 2009 and 2010, winning all their group games but then losing to hosts England in the 2009 final and being edged out in a close final by Australia in the Caribbean a year later.
Recent T20 form: Suffered a 4-0 series defeat by England on home soil in February.
In the family: Wicketkeeper-batter Sara McGlashan's brother Peter, also a keeper, retired from cricket in July. He had played four ODIs and 11 T20 internationals for New Zealand and had been named in the Black Caps' preliminary 30-man squad for the current World Twenty20 before quitting the game.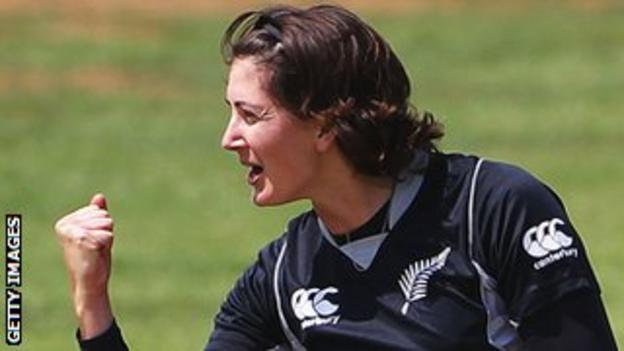 Player to watch: Having announced her retirement in August 2011 and then rescinded that decision in March 2012, Nicola Browne makes a welcome return to the White Ferns side. Player of the tournament in 2010, she brings pace with the new ball, power in the middle order and plenty of international experience.
Verdict: Will start as strong favourites to win Group B and it would be remarkable if they did not make the semi-finals. A strong all-round side, but will they end up being the bridesmaids for the third successive World Twenty20 tournament?
WEST INDIES
Tournament pedigree: Failed to make it past the group stage in 2009, but shocked England in 2010 to reach the semi-finals on home soil, where they were thrashed by New Zealand.
Recent T20 form: Beaten 4-1 in England earlier this month, having overcome Sri Lanka 3-1 in the Caribbean in May.
In the family: Hard-hitting batter Deandra Dottin is the cousin of current West Indies men's coach Ottis Gibson, while Shanel Daley's father Aaron appeared for Jamaica in the 1980s, and fellow squad members Kycia Knight and Anisa Mohammed both have twin sisters who also play the game.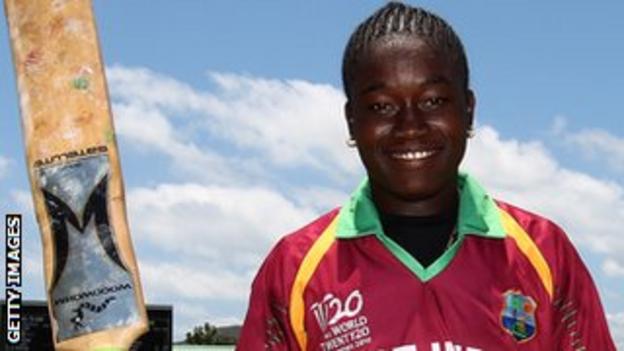 Player to watch: The record for the fastest Twenty20 international century is held not by Chris Gayle or Brendon McCullum, who have both reached three figures from 50 balls, or South Africa's Richard Levi, who did it in 45 earlier this year, but by Deandra Dottin, who reached her hundred off 38 balls against South Africa in the 2010 tournament, and is one of a number of powerful hitters in the Windies squad.
Verdict: Have a great chance to reach the semi-finals and the potential to go even further. On their day, they have players capable of causing an upset, but it may depend on how they adjust to Sri Lankan conditions.
SRI LANKA
Tournament pedigree: In both the 2009 and 2010 tournaments, beat Pakistan in their opening game but failed to make it past the group stage.
Recent T20 form: Beaten 3-1 in a five-match series in the West Indies in May.
Did you know? Sri Lanka were the last of these eight competing teams to play a Twenty20 international. The first game was their Pool B victory over Pakistan at Taunton in the 2009 tournament - four players from that game (Inoka Galagedara, Sripali Weerakkody, Sandamali Dolawatte and Udeshika Prabodhani) are in the squad now.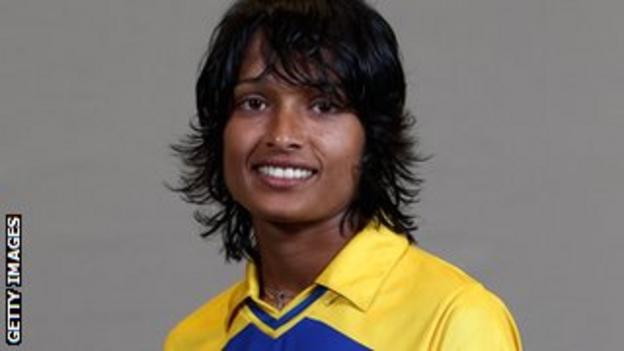 Player to watch: Seamer Sripali Weerakkody can boast the record of having played in every one of Sri Lanka's 21 Twenty20 internationals, taking the new ball in 20 of them and recording a career-best 3-23 against West Indies in Trinidad earlier this year.
Verdict: Will benefit from playing on home soil, but a record of only five wins from 21 Twenty20 internationals suggests they may struggle to reach the semi-finals.
SOUTH AFRICA
Tournament pedigree: Lost all three of their group games in both 2009 and 2010.
Recent T20 form: Won a recent series in Bangladesh 2-1 after also winning the ODI series 2-1.
Did you know? Captain Mignon du Preez, who scored 258 in a 40-over game at provincial Under-13 level at the age of 12, has two former captains in her ranks in Alison Hodgkinson and Sunette Loubser. A third, Shandre Fritz, was appointed as skipper in 2007 but injury prevented her from leading the side.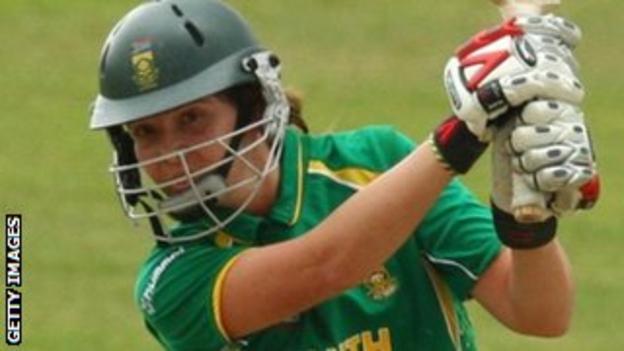 Player to watch: Right-handed batter Susan Benade made her international debut in 2005 and recently returned to the T20 side after a two-year absence. She found form in the recent series against Bangladesh, seeing her side home with an unbeaten half century in the second game of the series.
Verdict: With only four wins from 24 Twenty20 internationals and never having played in Sri Lanka, it would take a major upset for the South Africans to make it out of the group stages.