James Anderson criticises Michael Vaughan's captaincy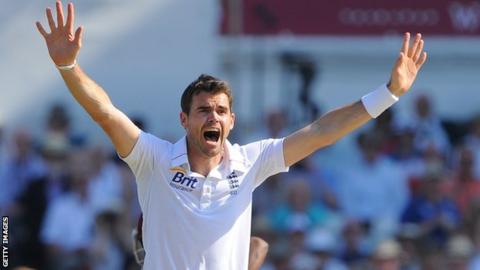 England bowler James Anderson has criticised the captaincy style of former skipper Michael Vaughan.
Vaughan, 37, who retired in 2009, was England captain between 2003 and 2008, including the 2005 Ashes win.
In an excerpt from his autobiography published in the Mail on Sunday, Anderson admits he was uncomfortable with Vaughan's leadership style.
"Unfortunately, despite our cordiality now, I didn't enjoy Vaughan as a captain," Anderson, 30, said.
"A good captain should know how to talk to his team as individuals. I don't think Vaughan ever had that in him - a major reason I've not held him in as high regard as others have.
"He was not as good a captain as others made out."