ICC Women's World Twenty20: Sarah Taylor top batter
Last updated on .From the section Cricket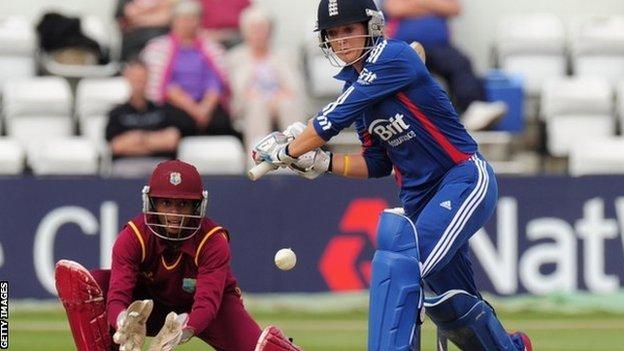 England wicketkeeper Sarah Taylor believes taking a break from cricket contributed to her becoming the world's best Twenty20 international batter.
Taylor tops the ICC's batting rankings ahead of the women's World Twenty20.
And the 23-year-old right-hander has said heading to New Zealand for an extended holiday two years ago has benefited her career.
"It was the best decision I made. I learnt a lot about myself and how to communicate and prepare," she said.
Taylor has established herself as one of the world's leading cricketers since returning to the sport after a four-month break for personal and sporting reasons.
She was recently named as the International Cricket Council's female Twenty20 cricketer of the year and heads the governing body's newly-launched rankings ahead of the women's World Twenty20, currently being played in Galle.
"I'd played a lot of cricket and I was still only 21," the Londoner told BBC Sport, explaining her decision to miss an Ashes tour to explore New Zealand instead.
"I'd been playing for four years and we'd won everything and I'd hit a point where I didn't know what else there was to do.
"I didn't realise how much it meant to me and there were a few things going on personally. I now know myself and my game."