World T20 cricket: England's path through the Super Eights
By Justin Goulding
BBC Sport
Last updated on .From the section Cricket37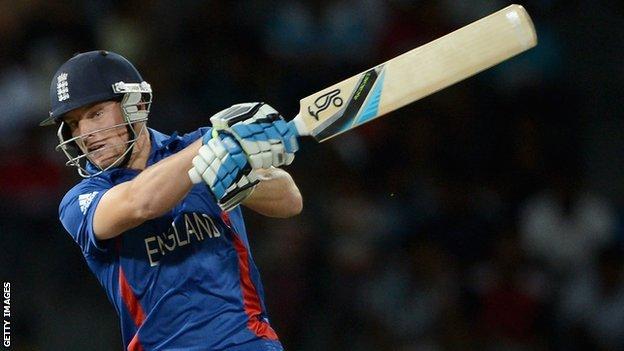 England completed part one of their World Twenty20 title defence by negotiating the opening group stage.
In qualifying for the Super Eights, they face three games in five days - against West Indies, New Zealand and hosts Sri Lanka, all in Pallekele.
BBC Sport, with the help of cricket correspondent Jonathan Agnew, looks at what we have learned during the tournament's early exchanges - and what lies in store.
In search of an upset
The first week was notable for the lack of thrilling finishes, with Pakistan's 13-run win over New Zealand the closest of the initial 12 matches.
Although we are yet to see an upset, meaning there were no surprises among the eight teams who qualified for the Super Eights. Australia, India, Pakistan and South Africa make up Group F.
Agnew's verdict: "It's always nice to see a shock in the early rounds because it gets people talking about the tournament, but it hasn't even looked like we might get one. This week has been entirely forgettable, and the competition is absolutely desperate to get going."
West Indies
Form book: West Indies progressed despite not winning either of their group games, although both were blighted by rain. They only to lose on the Duckworth/Lewis rule, before the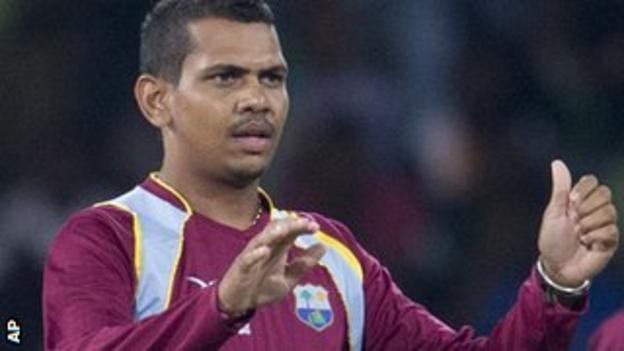 Dangerman - Sunil Narine: A mystery spinner in the modern mould, Narine is capable of turning it both ways out of the front of his hand. English crowds did not see the best of him in unfamiliar conditions this summer, but, given England's problems against spin in the crushing they will not be relishing facing the leading wicket-taker in this year's Indian Premier League.
Agnew's verdict: "They were one of my teams to watch before the tournament and I haven't changed my mind. They have got a terrific line-up: bruising, powerful batsmen like Chris Gayle and Kieron Pollard and great options with the ball. But it depends which West Indies team turns up, so England will fancy their chances."
New Zealand
Form book: Inspired by Brendon McCullum's savage 123 off 58 balls, in their opening game. They came on their second outing, by which time their progress had been assured.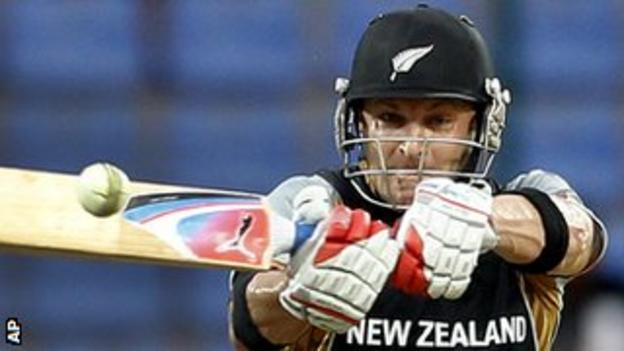 Dangerman - Brendon McCullum: No-one has scored more Twenty20 international runs than McCullum, who also now boasts the highest score in the shortest format after his exploits against Bangladesh. A powerful, stocky batsman who relishes the opportunity to free his arms, England will offer him width at their peril.
Agnew's verdict: "McCullum is the biggest threat at the top of the order - he has already reminded us of that. Ross Taylor is also a very fine player, although I'm not sure New Zealand have got their batting order right with Daniel Vettori at four. An experienced side, they always seem to know how to find their way through."
Sri Lanka
Form book: Sri Lanka got the tournament under way with a as spinner Ajantha Mendis helped himself to a record 6-8. was as good as a hammering in a seven-over game.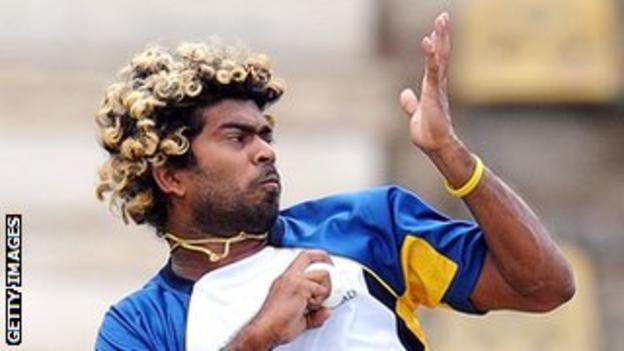 Dangerman - Lasith Malinga: A combination of round-arm action, unerring accuracy - normally yorker length - and speeds in excess of 90mph make Malinga the ultimate 'death' bowler in limited-overs cricket. The manner in which South Africa's Hashim Amla and AB de Villiers took him for 27 off two overs will give Sri Lanka's opponents cause for optimism.
Agnew's verdict: "Sri Lanka are different from most Twenty20 teams in that they don't rely on power hitting. Instead, Kumar Sangakkara and Mahela Jayawardene will pierce the field precisely and ruthlessly with wonderful, largely orthodox cricket shots. England will try and contain them, but Malinga is devastating on his day and they have also got useful slow bowlers."
Can England do it?
With two of the four teams in each Super Eights group progressing to the semi-finals, England will harbour genuine ambitions of qualifying for the knockout stages.
The manner of their defeat by India cannot fail to have affected their confidence, although they will be buoyed by the knowledge that they won the tournament in 2010 after a slow start. "No games in our group will be easy," says captain Stuart Broad. "Anyone can beat anyone and I mean that honestly."
Agnew's verdict: "The teams in this group are much of a muchness. England will think they can beat Sri Lanka and New Zealand, and they will see that as their way through.
"They are quite capable of beating West Indies too - who knows, they might well do it - but, at the same time, they know that it only takes one slip-up - one dropped catch - and they can be knocked out."
What about the other group?
The reward for topping the table in the opening phase? A place in the same Super Eights group as your fellow group winners. Hence Australia, India, Pakistan and South Africa find themselves in a fiendishly difficult Group F which offers little margin for error.
Agnew's verdict: "That group looks really tough and massively difficult to pick who will go through.
"Australia seem intent on proving people wrong at this tournament, but their attack looks a bit one-dimensional. India are a very powerful team, even if they need to decide on their best side. I've been impressed with Pakistan, and Imran Nazir in particular. And South Africa are a strong side with great pace bowlers, although maybe a little short in the spin department.
"Two good teams will miss out, but whoever goes through will have a huge advantage in having played all their Super Eight games in Colombo, the same venue where the semi-finals and final will be held."