Surrey agree deals with Burns, Ansari and Jewell
Last updated on .From the section Cricket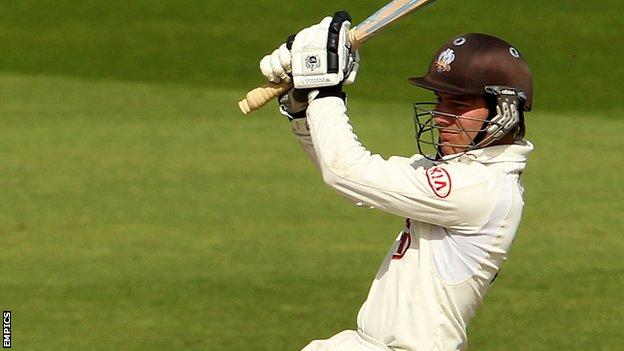 Surrey have extended the deals of wicketkeeper Rory Burns, and all-rounders Zafar Ansari and Tom Jewell.
Burns, 22, has signed a two-year deal, following his breakout season during which he scored 741 runs at an average of 49.5 in the County Championship.
Jewell, 21, has penned a one-year deal, and Ansari, 20, is now under contract until 2015.
Team director Chris Adams told the club website: "Players like these three represent the future of Surrey."
He added: "They are all young, hungry and have played for the club for many years.
"As we have seen already this season, they all possess the qualities required to have long county careers."
Burns added: "It's nice to get that out of the way and not have to think about it any more.
"There are a few things I can work on so I'm going to go away and do that down in Adelaide. Hopefully, I'll come back in similar form and try to do it all over again."