David East says decision to leave Essex was a 'wrench'
Last updated on .From the section Cricket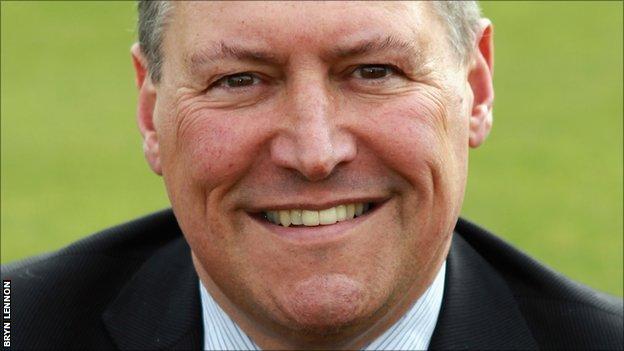 Essex chief executive David East says it is a "wrench" to leave the county.
East will end a 30-year association with Essex to take on a similar role at Abu Dhabi Cricket Club at the end of this year.
The 53-year-old former wicketkeeper-batsman told BBC Essex: "Its a big wrench, I've had all sorts of emotions making this decision.
"I've had a fabulous time here, I'm leaving on very good terms. Obviously, it's been a large part of my life."
East won three County Championships as a player in the 1980s and has been the chief executive since 2000.
He added that he is looking forward to his new role: "It's a very exciting job running an international stadium in Abu Dhabi, and taking over the responsibility of chief executive of the Emirates Cricket Board.
"It's a fantastic opportunity to develop my career internationally, it's an opportunity I couldn't miss."
The committee at Essex will begin a process to recruit a new chief executive in the next few weeks.
East says he will be coming back to Essex as a supporter in the future: "I'm looking forward to coming back as a spectator and enjoying a glass or two with my old chums."