Alec Stewart's World Twenty20 team of the tournament

By Alec Stewart
Former England captain and BBC Test Match Special summariser
Last updated on .From the section Cricket71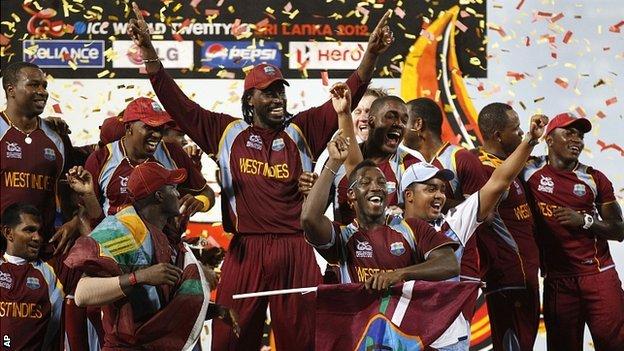 I was very pleased to see the West Indies return to the big time by winning the World Twenty20 on Sunday.
But the Twenty20 form of the game seems to have brought a bit of the calypso back into their cricket and they have entertained us all with brilliant ball-striking and exuberant celebrations.
I have been very impressed by the way captain Darren Sammy and coach Ottis Gibson have pulled off the notoriously difficult task of getting individuals from different islands to gel as a team, work hard and fight for a common cause.
The Windies were deserving winners of what turned out to be a very good tournament. Once the Super Eights got going, we had some fantastic cricket and some outstanding individual performances.
It's never easy to pick a team of the tournament, but I've based my selections purely on what I've seen over the last three weeks where players whose games are most suited to Sri Lankan conditions have often been the most successful. I don't expect you all to agree with my choices, so please use the comments section to weigh in with opinions and team selections of your own.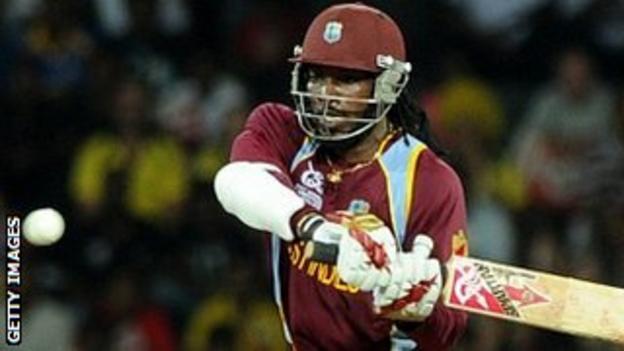 1) Chris Gayle (West Indies) - Runs: 222, Strike Rate: 150
Quite simply the best Twenty20 player in the world. With his brute force and 3lb bat he can destroy all types of bowling, but he has also shown that he can play in a very responsible manner too. His 75 not out in the semi-final victory over Australia was a perfect example. When starved of the strike, he still backed himself to post a match-winning total. He can also bowl a few handy overs of spin.
2) Shane Watson (Australia) - Runs: 249, SR: 150, Wickets: 11, Economy rate: 7.33
He was quite rightly voted player of the tournament after finishing as the highest run-scorer and second highest wicket-taker. As well as being a top-class opening batsman, he has the ability and variety to bowl at any stage of an innings. Watson was a key part of an Australia side that exceeded my pre-tournament expectations by reaching the semi-finals.
3) Mahela Jayawardene (Sri Lanka, captain) - Runs: 243, SR: 116
The Sri Lanka skipper is a very cool customer who doesn't feel pressure and performs when it matters. He grew up on Sri Lankan surfaces and whether he's playing an attacking or supporting role he is always in total control of his shot selection. He is fantastic to watch and proves that orthodox cricket shots can be just as effective as innovation and big-hitting if you have as much talent as he has.
4) Marlon Samuels (West Indies) - Runs: 230, SR: 133, Wickets: 3, ER: 9
Samuels is another genuine all-rounder who has lit up the international game with his displays this year. In the World Twenty20 he produced his best cricket when the Windies needed him to and was an easy pick for his man-of-the match display in the final, when he single-handedly hauled his team up to a competitive total.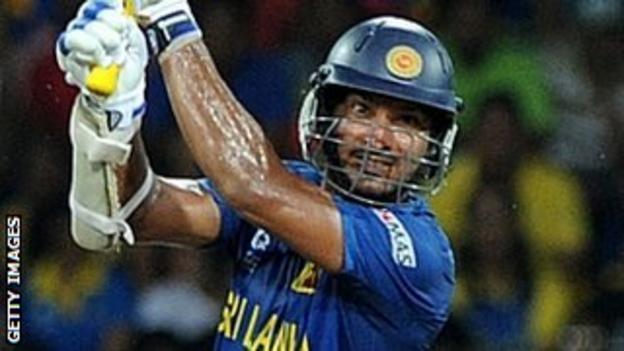 5) Kumar Sangakkara (Sri Lanka, wk) - Runs: 170, SR: 127
I thought long and hard about the choice of wicketkeeper, with Brendon McCullum of New Zealand just missing out despite posting the highest score of the tournament. Sangakkara is used to the conditions, handles all types of pitches well and, from a keeping point of view, picks mystery spin very well. He is used to standing up to the stumps and is another genuine all-rounder in this form of the game.
6) Virat Kohli (India) - Runs: 185, SR: 123
The India batsman just gets the nod ahead of England's Eoin Morgan as the middle-order finisher. He's brilliant under pressure and was a remarkably consistent performer in an inconsistent India side. He is fast becoming a superstar in all forms of the game and is bound to have a big role to play this winter against England.
7) Yuvraj Singh (India) - Runs: 66, SR: 108, Wickets: 8, ER: 5.92
Another highly effective performer with bat and ball who showed flashes of his batting brilliance on his return to the game after a successful fight against cancer. He makes my team as much for his attacking left-arm spin bowling as for his ability with the bat in hand. I also considered Dwayne Bravo and Luke Wright, but Yuvraj's ability to take vital wickets - in evidence in India's one-run win over South Africa - got him the nod.
8) Sunil Narine (Windies) - Wickets: 9, ER: 5.63
He may have looked ordinary in England this summer, but he comes into his own on surfaces that spin and was one of the main reasons why the Windies were successful in Sri Lanka. I like mystery, I like wicket-takers and I like people who play with flair in this form of the game, so he fits the bill. He took the crucial wickets of Jayawadene and Nuwan Kulasekara on his way to figures of 3-9 in the final - showcasing that priceless ability to get good batsmen out when they are well set.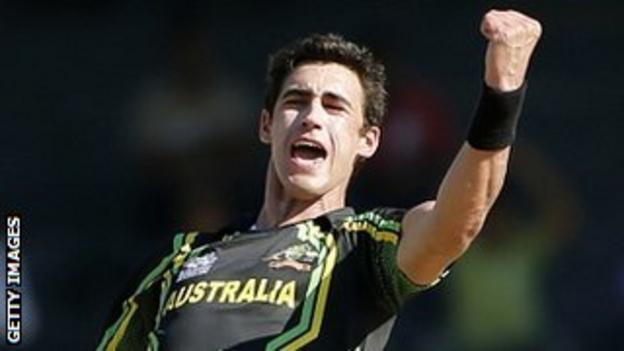 9) Mitchell Starc (Australia): Wickets: 10, ER: 6.83
I like the variety of a left-armer in this form of the game and the statistics show they are among the most successful bowlers. Starc bowled exceptionally both with the new ball and at the end of the innings, and with his 10 wickets he helped his side reach the semi-finals. The fact he gives the attack a different weapon by bowling left-arm just got him the nod ahead of Steve Finn and Ravi Rampaul.
10) Ajantha Mendis (Sri Lanka): Wickets 15, ER: 6.12
The Sri Lankan mystery spinner posed problems against all batsmen and took wickets at an unbelievable strike-rate of 9.6. He started the tournament with 6-8 against Zimbabwe and finished it with 4-12 in the final. Like Narine, he can struggle when the ball doesn't go off the straight, but in helpful conditions he is as good as it gets.
11) Lasith Malinga (Sri Lanka) - Wickets 8, ER: 8.44
He is the bowling equivalent of Chris Gayle and, although neither produced the goods in the final, their match-winning abilities make them automatic picks in any World T20 XI. Malinga has a knack of knowing the right ball to bowl to each batsman at any time and his five-wicket haul against England was one of the best bowling performances of the tournament. Like Gayle, it is worth the admission fee just to watch him do his thing.