Gloucestershire bowler Ian Saxelby avoids knee surgery
Last updated on .From the section Cricket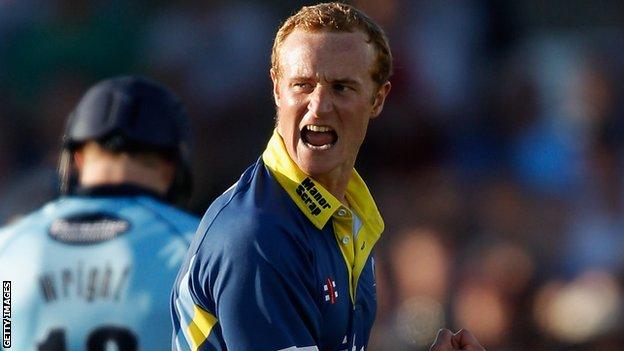 Gloucestershire pace bowler Ian Saxelby has been told he no longer requires a knee operation.
The 23-year-old missed the latter part of the 2012 season with the problem.
Speaking to BBC Radio Bristol last week, director of cricket John Bracewell described the injury as a "long-term concern".
Saxelby was scheduled to have surgery this month, but it has been decided rest and treatment should bring him back to full fitness.
He previously had to undergo an operation on his shoulder, which kept him out for the entire 2010 campaign.