Vikram Solanki: Surrey challenge excites batsman
Last updated on .From the section Cricket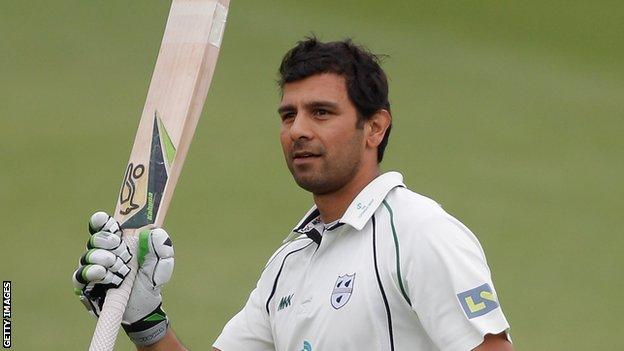 Vikram Solanki says he will benefit from his new challenge at Surrey.
He told BBC London 94.9: "I'm grateful for my time at Worcestershire but now I want to have some sort of an impact and be part of a successful team.
"I'm at a stage of my career that I do need something like that to spark me and give me a fresh lease. I'm confident that will be the case."
He added: "I want to make contributions myself and that is the challenge as far as I am concerned.
"I need to make sure I am contributing and being part of a team that is moving forward."
Solanki is looking forward to stepping out for Surrey at The Oval next summer and helping the county's young players to improve.
"I'm hugely excited at the prospect of playing here," he said. "I've played here a number of times and it's a fantastic arena.
"Regardless of what stage they are in their career, all players want to play and perform in the grand sporting arenas.
"I'd like to contribute towards a successful team and also play the part of a senior figure within a dressing room full of talent and potential.
"If I can pass on some experience and that goes towards the guys becoming better players or the team doing better, that's a huge positive for everyone."