Neil Dexter and Chris Rogers to share Middlesex captaincy
Last updated on .From the section Cricket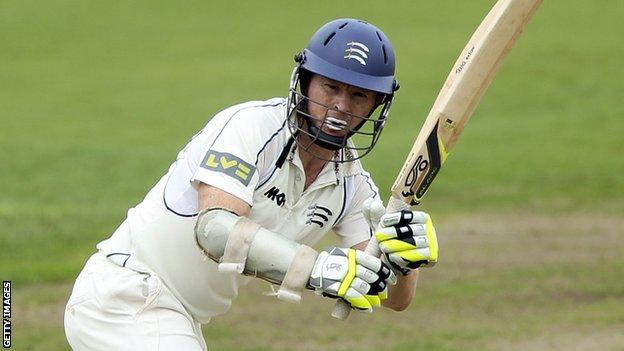 Middlesex have announced that Chris Rogers will continue to captain the Lord's outfit in the County Championship next season.
Dexter will lead the side in CB40 and FL t20 competition in 2013.
Managing director of cricket Gus Fraser said: "Each possess outstanding qualities. It therefore felt right to leave the arrangements as they were."
Rogers led Middlesex to third in Division One last season, the club's highest finish in 17 years.
Fraser added: "The challenge for Neil and Chris, indeed everyone at Middlesex, is to build on what we have achieved in the past two seasons.
"We still have a long way to go to become the side I believe we can be.
"We cannot afford to sit back and think we have cracked it. We need to push on to become a real title threat in all forms of the game.
"I believe the captaincy arrangements we have put in place give Middlesex the best chance of achieving this."