Leicestershire sign Niall O'Brien from Northants
Last updated on .From the section Cricket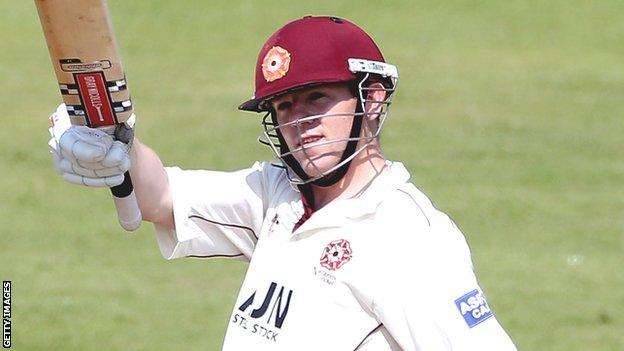 Leicestershire have confirmed the signing of Ireland wicketkeeper Niall O'Brien from Northants.
O'Brien leaves the County Ground after five years, where he was named the club's player of the year in 2008.
"It was a pretty easy decision to make to be honest," O'Brien told BBC Radio Leicester.
"We've got some talented batsmen in the top and middle of the order.
"I've made my intentions quite clear that I'd like to opening the batting, it's my favourite position in the order.
"Obviously [coaches] Phil Whitticase, Ben Smith and the skipper will have their ideas and that's something we'll have to work out over the winter.
"But I've batted all over the order for Northants and Ireland and wherever the coach and captain see fit I'll do my utmost to be successful."
O'Brien, who spent two years with Kent before joining Northants in 2007, also admitted he was delighted at the prospect of working closely with Leicestershire's young prospects.
"They've got a lot of young players like Josh Cobb, Nathan Buck and Matthew Boyce who are all good players who need a bit of guidance," he said.
"They're not just looking to bring me in to score runs and keep wicket, they're looking for me to be a role model in the dressing room.
"That's something that really excites me and gives me responsibility at this stage of my career which is nice to have."