Jersey cricket boss wants new Channel Island club tournament
Last updated on .From the section Cricket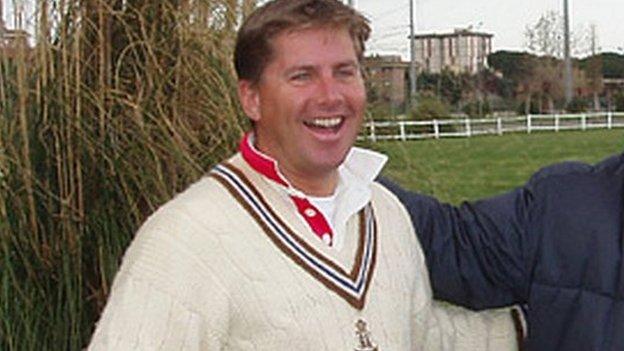 The Channel Islands' top clubs should still play each other at the end of the season, according to the head of Jersey's Cricket Board.
And next season it is likely that only the winners of the Jersey and Guernsey domestic leagues will play one another is a one-off match.
"My preference is a round of semi-finals and a final," JCB chairman Ward Jenner told BBC Radio Jersey.
"That would give local top players and their clubs something to really aim for to be in that part of the draw.
"Those games would then definitely be high-profile games, attracting the best quality players and hopefully providing the best quality cricket and value for money."
Guernsey withdrew their support for the CICL tournament, saying it did not offer value for money as there were two many mismatches between the strongest clubs from one island facing the weakest from the other.
But Jenner is worried for the clubs that will see their seasons end prematurely next summer.
"If you only have a certain proportion of the local clubs qualifying to play the Guernsey sides, then the clubs that don't make it through have blank weekends," he added.
"We have to protect the clubs and what they want, while at the same time have an eye for what we want to achieve for our best players in terms of who's going to represent the island side."