England v India: Graham Onions on the first Test and life on tour
Last updated on .From the section Cricket

In the first of his new regular BBC Sport columns, England fast bowler Graham Onions talks about preparations for the first Test on Thursday, his own hopes of playing, and life on tour in India. Graham will be writing a column before every Test.
There has been a lot of talk in the past about England going into Test series abroad undercooked but that certainly has not been the case this time around.
The holding camp in the United Arab Emirates helped us acclimatise to conditions and work on our fitness and since arriving in India we have had three warm-up matches to fine-tune our skills.
These games certainly haven't been taken lightly and have presented a great opportunity to practise those skills in match situations.
Playing on the subcontinent you would assume would mean facing a lot of spin - this hasn't happened in our practice matches, which hasn't gone unnoticed - but our batsmen have been racking up some big scores and using the time in the middle to play themselves into form and confidence.
They have also spent plenty of time in meetings working out a way to survive and score against the spinners.
Luckily, we have a huge amount of expertise in the camp with team director Andy Flower, who was a great player of spin bowling, and Graham Gooch, who was a prolific run-scorer for England against India.
Then you look at guys like Alastair Cook, Kevin Pietersen and Ian Bell, who have toured India many times now and are determined to improve from the last time they were on the subcontinent. I'm sure the game plans they choose will pay off.
As for us bowlers, we have been working hard on our plans for each of the India batsmen. We have a computer in our team room which has hours of footage and statistical information about their players and you will find me in there quite a lot.
Some people just want to concentrate on what they do and back themselves on the day to take wickets but I'm the kind of person who likes to do as much preparation as possible. I like to see where batsmen like Sachin Tendulkar and Virat Kohli score their runs and how they have been dismissed in the past. That way I know I've prepared well and have the plans clear in my mind come Thursday morning.
Once you are on the pitch, it's just a case of executing your plans as best you can. You can do as much talking as you want but it is about producing those skills under pressure at international level.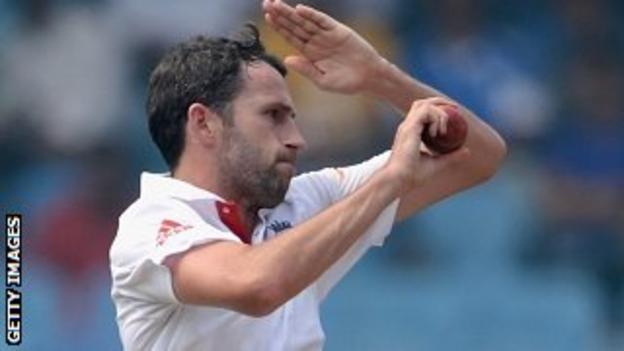 Personally, I feel as though I have done OK in the two tour matches I've played but I'm not entirely convinced I've taken my opportunity.
I'm the type of bowler that likes to bowl long spells, get into a rhythm, and take wickets. Over here it's a bit different. It's a case of bowling shorter spells but making sure you are not wasting any deliveries. There's not a great deal of grass on the wickets, so you have to pride yourself on going at two-and-a-half runs per over and trying to bowl the batter out.
You need to work harder for your wickets and that is where the fitness and patience to just hang in there comes in.
My fellow bowlers Stuart Broad and Steve Finn have had the misfortune of suffering injuries on the tour and we'll have to wait and see how they are come Thursday. Meanwhile, I'll be doing everything I can to show the coach and captain what I can do and prove that I am ready to perform if selected.
Winning a series in India is one of the toughest tasks in cricket. To do it we'll need the batsmen to score 500 runs and the bowlers to keep the run rate down, create pressure and take wickets.
That is the goal and everyone in the squad believes we can do it.
LIFE ON TOUR
It's never easy to spend a number of weeks away from home but we could not have been made to feel more welcome here in India. The hotels are beautiful, the food is very good and we are being treated like kings. You still see camels and elephants on the street, and the hustle-bustle has to be seen to be believed, but the people are caring and will do anything for you.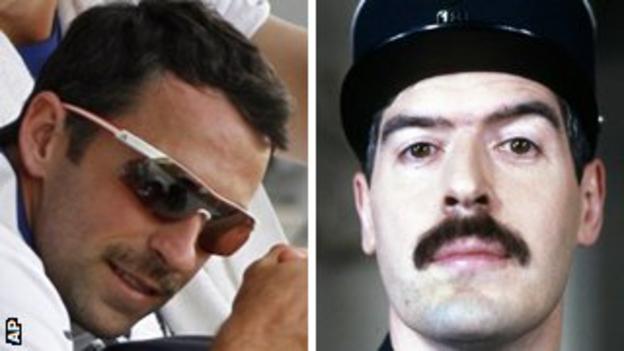 So far, we've spent a lot of our down time at the hotel playing either Fifa or Call of Duty on Playstations or X-Boxes. Stuart Broad and Jonathan Trott are the undisputed Fifa kings - just don't make the mistake of beating Trott on his home turf because he's such a sore loser he'll kick you out of his room!
At the moment, Jonny Bairstow and myself are sporting moustaches to raise money for the men's health charity Movember. The lads have decided I look just like the policeman from "Allo Allo" and keep repeating the catchphrase "Listen carefully, I will say this only once" every time they see me.
I'm aware some of the lads have indulged in a spot of "credit card roulette" on past tours to determine who foots the bill for dinner. Everyone who knows me knows I am very careful with my money, so if that does ever happen on this tour I'm not playing.
Graham Onions was talking to BBC Sport's Sam Sheringham
Test Match Special will have ball-by-ball commentary of every Test match, starting on Thursday, 15 November at 03:45 GMT. Listen to TMS on 5 live sports extra, Radio 4 long wave or online.