Devon cricket squad is evolving - Keith Donohue
By Brent Pilnick
BBC South West Sport
Last updated on .From the section Cricket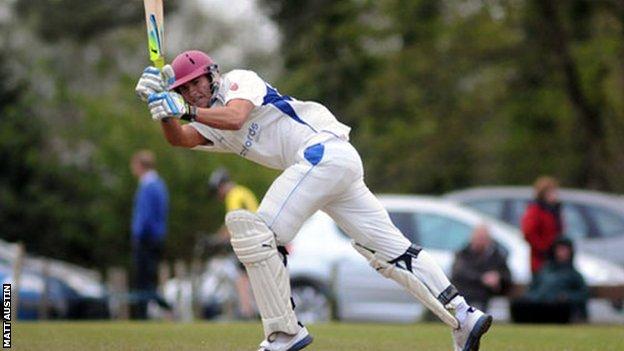 Devon's new director of cricket, Keith Donohue, says he is pleased with the way the county squad is evolving.
Former Devon player Donohue took over last month after Roger Newman stepped down from the role.
"We're currently in a bit of a transition at the moment where a lot of senior players have come to the end of their playing days with Devon," he told BBC South West Sport.
"We're developing as a team and as a squad," he added.
"Ultimately, winning the championship or the one-day competition is the goal, that's why we're there and we'll be doing everything in our power to try and do that.
"We do have a fairly inexperienced side at this level.
"Chris Bradley, the captain, has done really well, he hasn't got a lot of experience at this level and taken over and done well as captain in only his second year in that role."
Devon had a disappointing season in 2012 as the weather hit their bid to defend their 2011 Minor Counties Championship.
They are the most successful Minor Counties side, having won the championship seven times and the MCCA Trophy four times.
"Sometimes availabilities impact on that but we'll certainly be striving to be as successful as we can, but more importantly to be representing the county in a positive way in both how we play and approach our cricket.
"Hopefully if we can do that the results will look after themselves."
And Donohue says younger players coming up through the ranks from Devon's top clubs are key to that success.
"Cricket at all levels has changed quite dramatically in the last decade or two and become a much younger man's game at all levels.
"If you look at club cricket in Devon and Cornwall, all the sides pretty much seem to be of a younger ilk than perhaps would have been the case going back a generation or two.
"It helps keep a healthy vibrancy to the team if you have new, young players coming into the team.
"It's important to try and bring them into a settled atmosphere and one where they can feel relaxed and play to their potential rather than having a team of teenagers playing on their own."