Gloucestershire's John Bracewell proud of ground revamp
Last updated on .From the section Cricket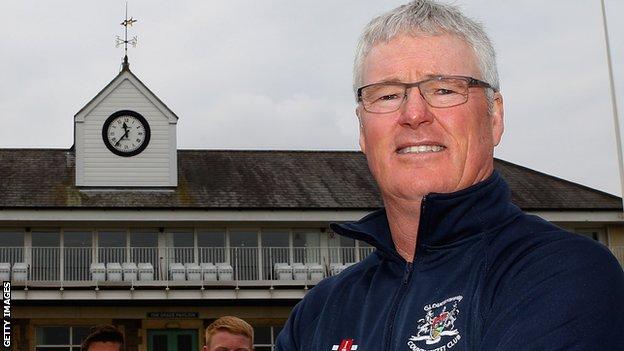 Gloucestershire's director of cricket John Bracewell believes improvements to the club's Nevil Road ground in Bristol will demonstrate the county's ambition.
The redevelopment, which will increase the ground's capacity to 17,000, began last week.
"We've been waiting six years in the planning for this to come," Bracewell told BBC Radio Gloucestershire.
"Everybody will be very proud of this place when it's finished and quite rightly so."
In addition to the extra seats, a new media centre will be built, along with an apartment block overlooking the ground, with the first of the new homes at the site due to be completed next summer.
"It'll look like a place where people want to come and be involved in cricket," Bracewell continued.
"Hopefully it will demonstrate to not only the city, but also to cricketers, that this is a place of ambition, that actually wants to achieve its goals and is doing something about it.
"We now understand what it's going to look like and we get a grasp of the ambition. And we're getting an appreciation of the work our board have put in to get to this point."
Gloucestershire also hope to host matches when the World Cup comes to England and Wales in 2019 and Bracewell believes the return of international cricket to Bristol is important for the city.
"International sport, in a city that needs to wake up a little bit in regards to what events do for the finances of a city, is something that is exciting," Bracewell added.
"We provide the only international sport in this particular area and it's something that's much needed.
"It's needed for the economy, it's needed for the kids and it's needed for the city's prestige."