England wary of India backlash in Kolkata third Test
Last updated on .From the section Cricket27

In the third of his regular BBC Sport columns, England fast bowler Graham Onions looks ahead to the pivotal third Test in Kolkata, praises unsung hero Matt Prior and compares Yorkshire opener Joe Root to a chihuahua.
Going into the pivotal third Test in Kolkata, much of the focus over here has been on India's request for another used pitch that is going to turn from day one.
While we try not to think too much about the wicket, because you can only play on what is put in front of you, we are very confident in our ability to score big runs on a turning track and in Monty Panesar and Graeme Swann we know we have two of the best spinners in the world.
Playing a Test on a used pitch is a little unusual but it does provide a huge opportunity to win Test matches and we back ourselves to come out on top and take 20 wickets just as we did in Mumbai.
Having said that, we are well aware of the fact that India will be smarting from their defeat and looking to put on a much stronger performance at Eden Gardens.
They didn't score as many first innings runs as they would have liked in that second Test and we have got to be prepared for them to come hard at us.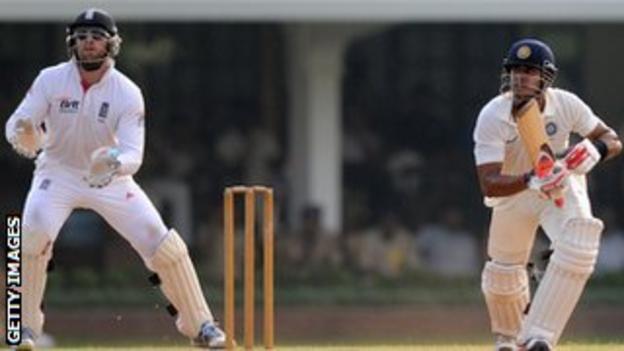 We know that they are a very good side but we also need to concentrate on what we do well and if we can bat and bowl as well as we did in Mumbai we will have a great chance of going 2-1 up in the series.
Much has been said about the superb performances by Alastair Cook, Kevin Pietersen, Swann and Panesar in the second Test, but one person who sometimes doesn't get the credit he deserves is Matt Prior.
The concentration, energy and skill required to stand up to the stumps for hours on end in conditions like that is phenomenal.
In the last session of the third day, when we took seven wickets to put ourselves on the brink of victory, Prior was in the thick of the action every ball.
With Monty firing it in at 60mph, and the ball turning and bouncing sharply in all directions, he told me he was was genuinely fearing for his life and I think he came off the pitch feeling physically and mentally drained.
People seem to think wicketkeepers are there just to stop the ball but Matty over the years has produced some outstanding performances for England and that was one of them. He didn't score hundreds or take loads of wickets but his contribution was huge.
Unfortunately, I wasn't able to join in the celebrations after the win because I had been sent across to east Mumbai with a few of the other lads on the third day to play for the England Performance Programme Squad.
I was disappointed to miss out on the chance to toast a famous win but after spending so much time bowling in the nets and carrying the drinks I wasn't going to turn down the chance to play in a game.
It was really nice to catch up with my Durham team-mates Scott Borthwick and Ben Stokes, but above all it was great to get some overs under my belt in a match situation.
I felt I bowled quite nicely and I feel much more confident now that I am ready to perform in a Test match if selected on Wednesday.
LIFE ON TOUR
Now that we have been on tour for more than a month, we are all getting a bit bored of room service and DVDs so we are getting out a bit more a really getting to know each other. I've decided that Joe Root is like a little Chihuahua.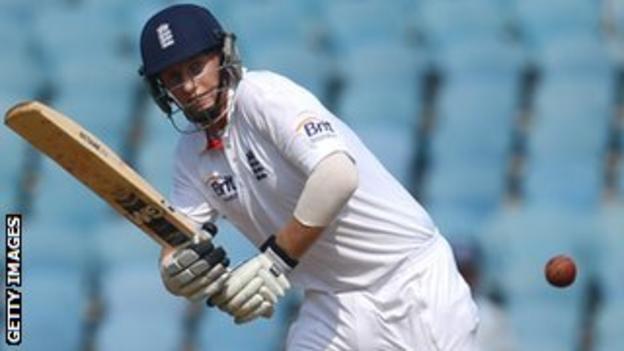 He is a very quiet lad but can suddenly come out with a little comment which makes everybody laugh. He's not shy of saying a few words about me being the tightest man in the world so I've got to try to remember that for when I'm playing against him.
We have officially shaved off our moustaches now that Movember is over. Jonny Bairstow looks about 10 years younger, but I look no different because I still have the same amount of grey hair - or so people keep telling me.
There is a real buzz among the lads about the chance to play at Eden Gardens, which is the Indian equivalent of Lord's or the MCG. The place has so much history and Kevin Pietersen and Eoin Morgan, who have played there in the Indian Premier League, say the atmosphere can be incredible. Let's hope for a big crowd on Wednesday.
Graham Onions was talking to BBC Sport's Sam Sheringham