Nic Pothas named as Guernsey's new director of cricket
Last updated on .From the section Cricket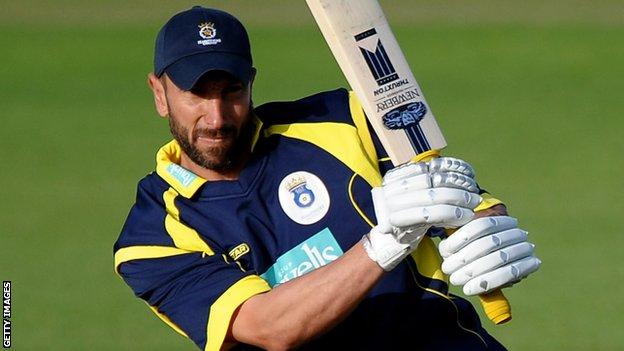 The Guernsey Cricket Board have announced Nic Pothas as their new director of cricket.
The former South Africa international has previously played for Cenkos Centurions in Guernsey's Twenty20 Premier League (GPL).
"I am looking forward to the opportunity of joining such an ambitious organisation," Pothas said.
"Using my experience, knowledge and energy to take Guernsey Cricket through the next phase of their development."
Pothas retired from the county game two summers ago and finished with the highest average of any wicketkeeper in Hampshire's 150-year history.
He added: "Being involved in the GPL allowed me to meet some fantastic people with infectious love for Guernsey cricket and the island, and I cannot wait to become a part of that too."
Mark Latter, the CEO of the Guernsey Cricket Board, has been part of the interview process since Andy Cornford
"Our shortlist was very strong and it was a tough decision," Latter said.
"But Nic really impressed us and clearly has the desire and energy to make a real impact in the island.
"Nic brings drive and a steely determination that will serve us all well. We'll set some tough targets but I have a feeling Nic can make these happen.
"It is fair to say that some momentum has been lost recently.
"The next few years will bring much hard work for all involved but also some exciting times, and I can't wait to get started on this next part of our journey."